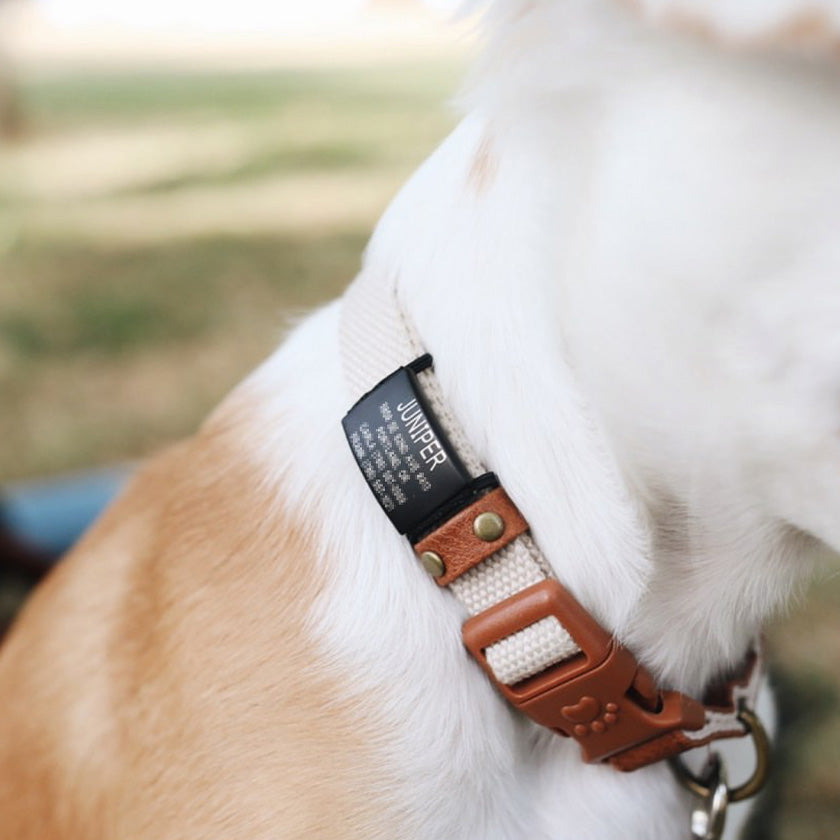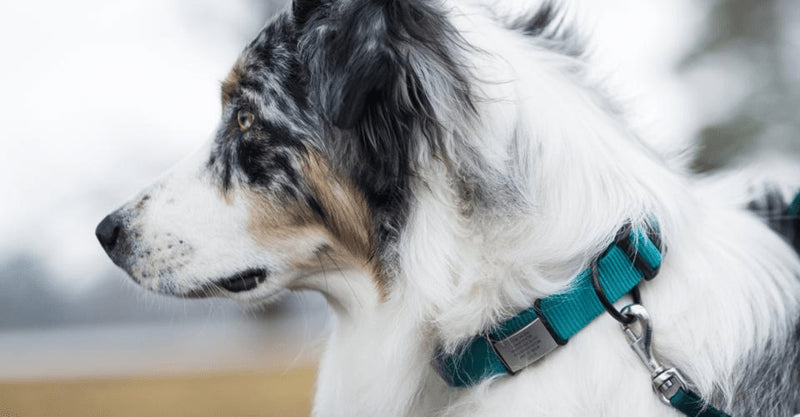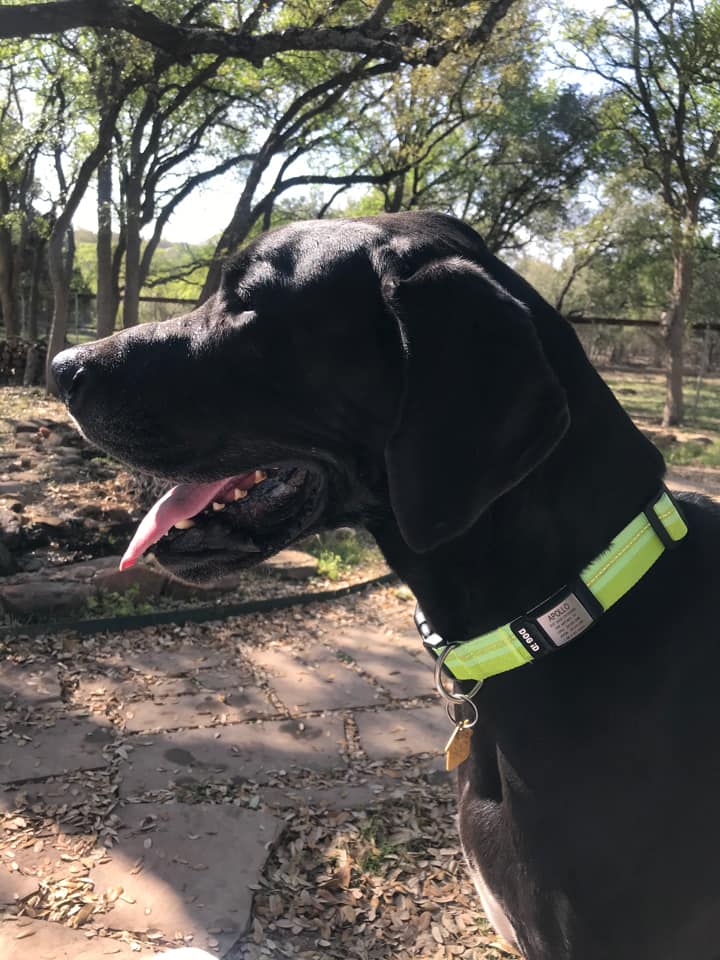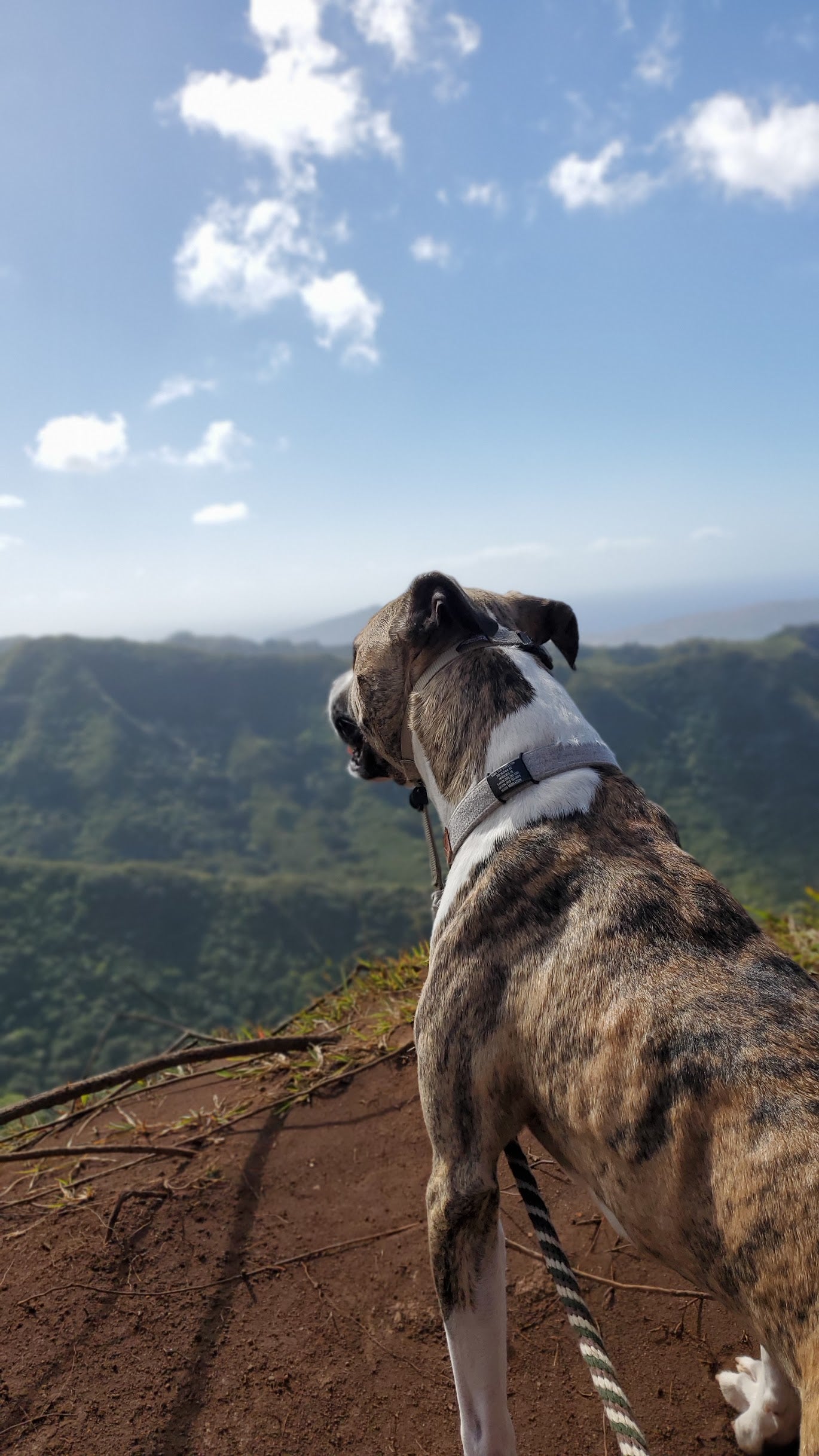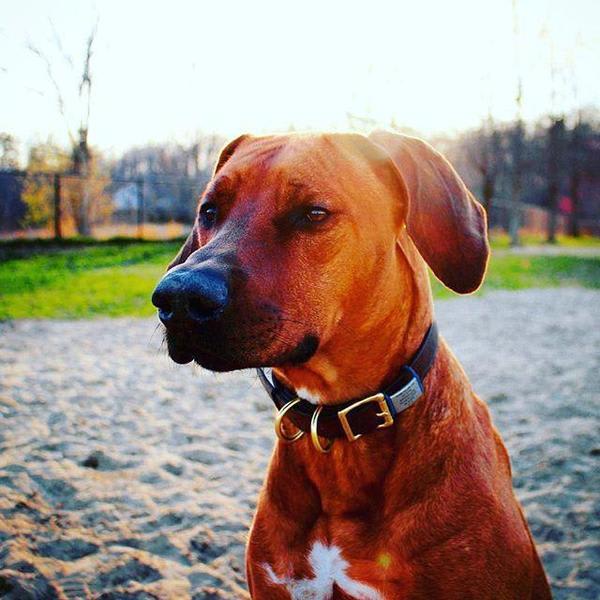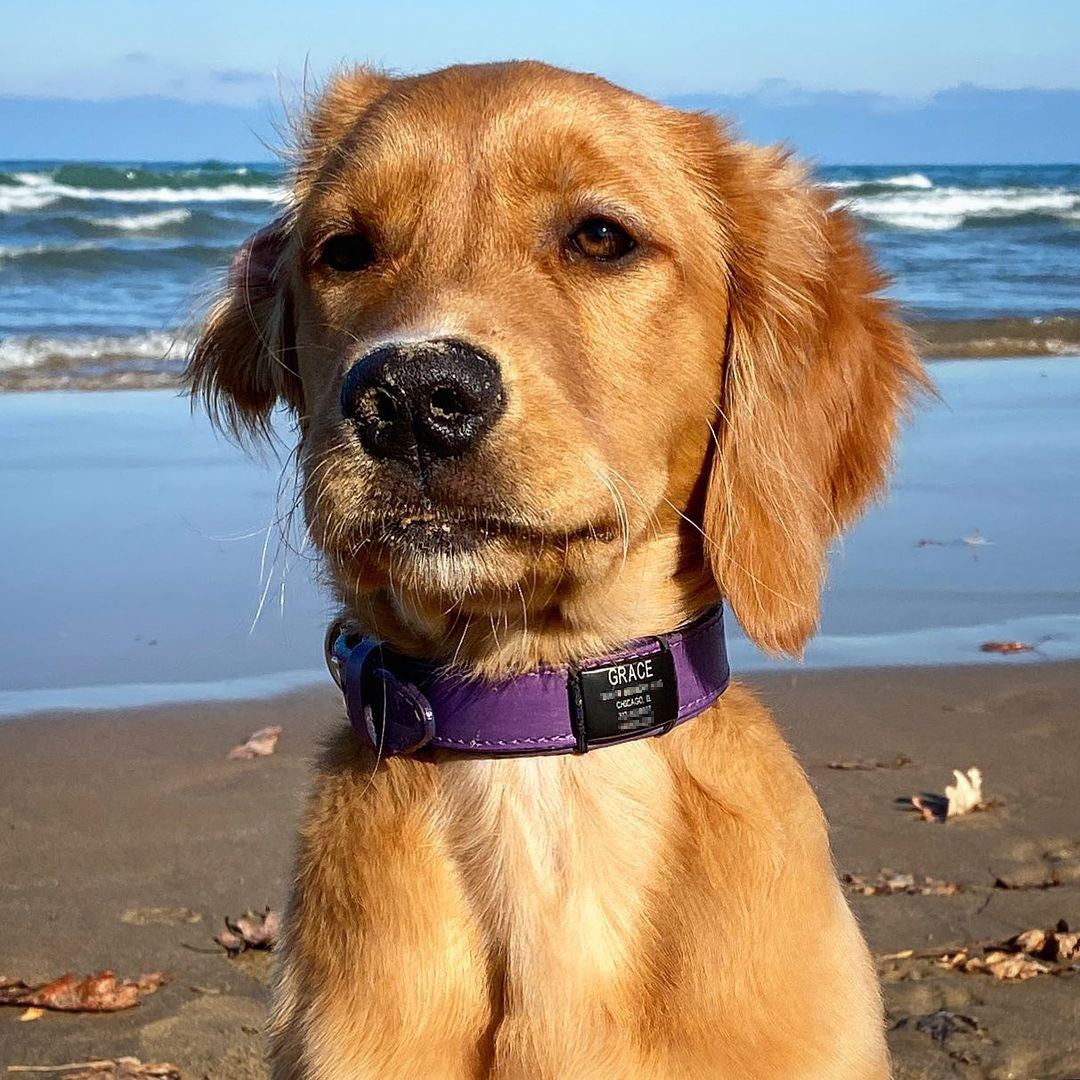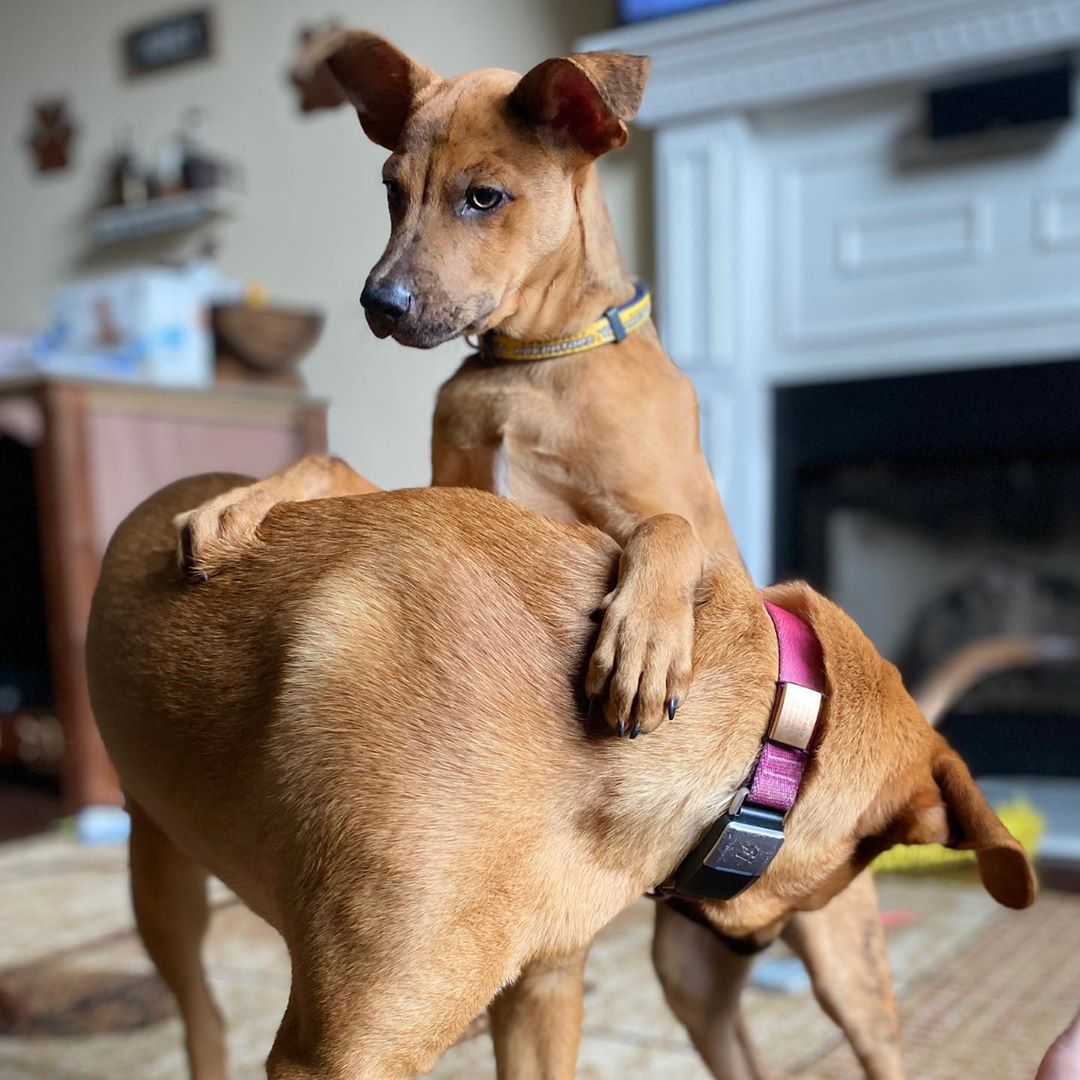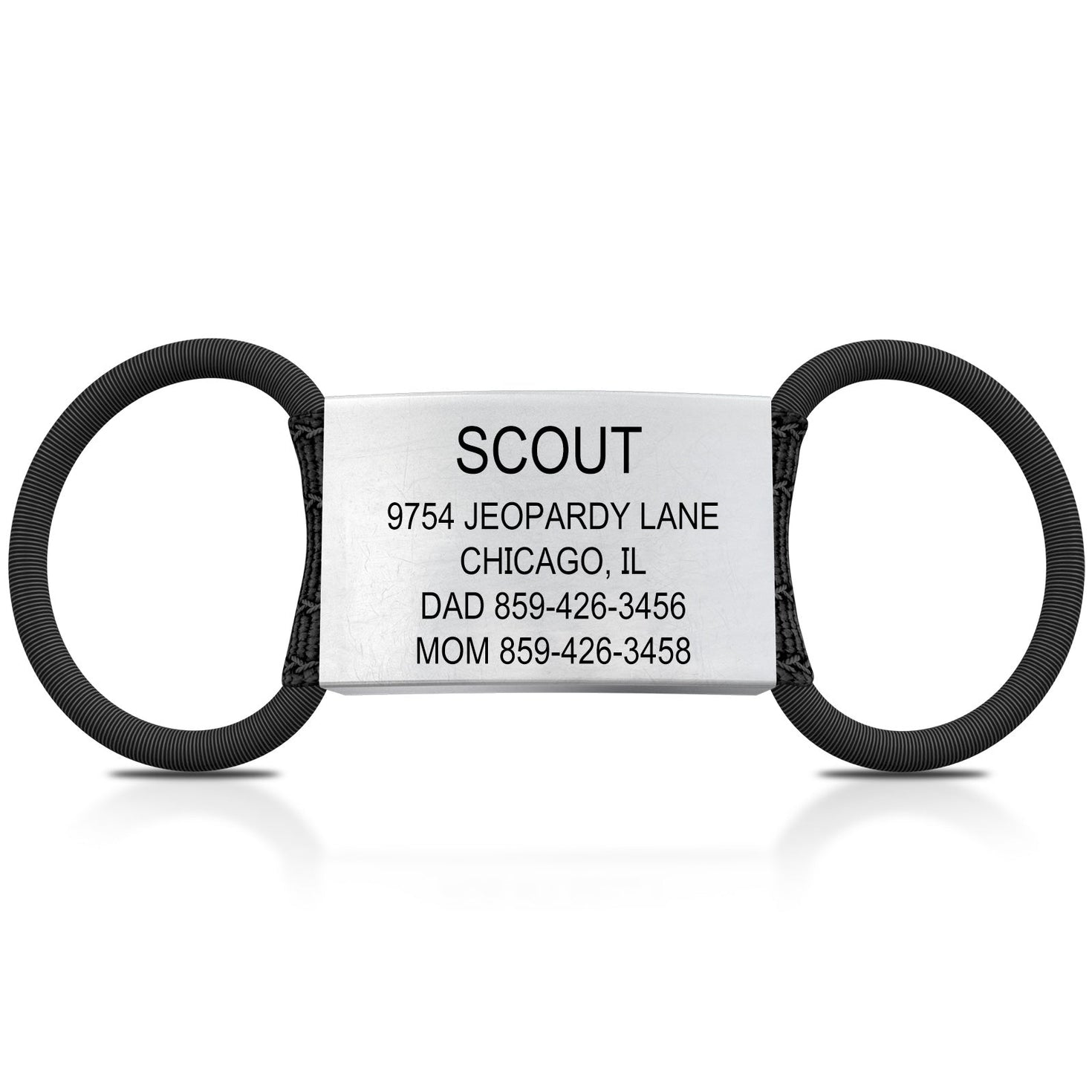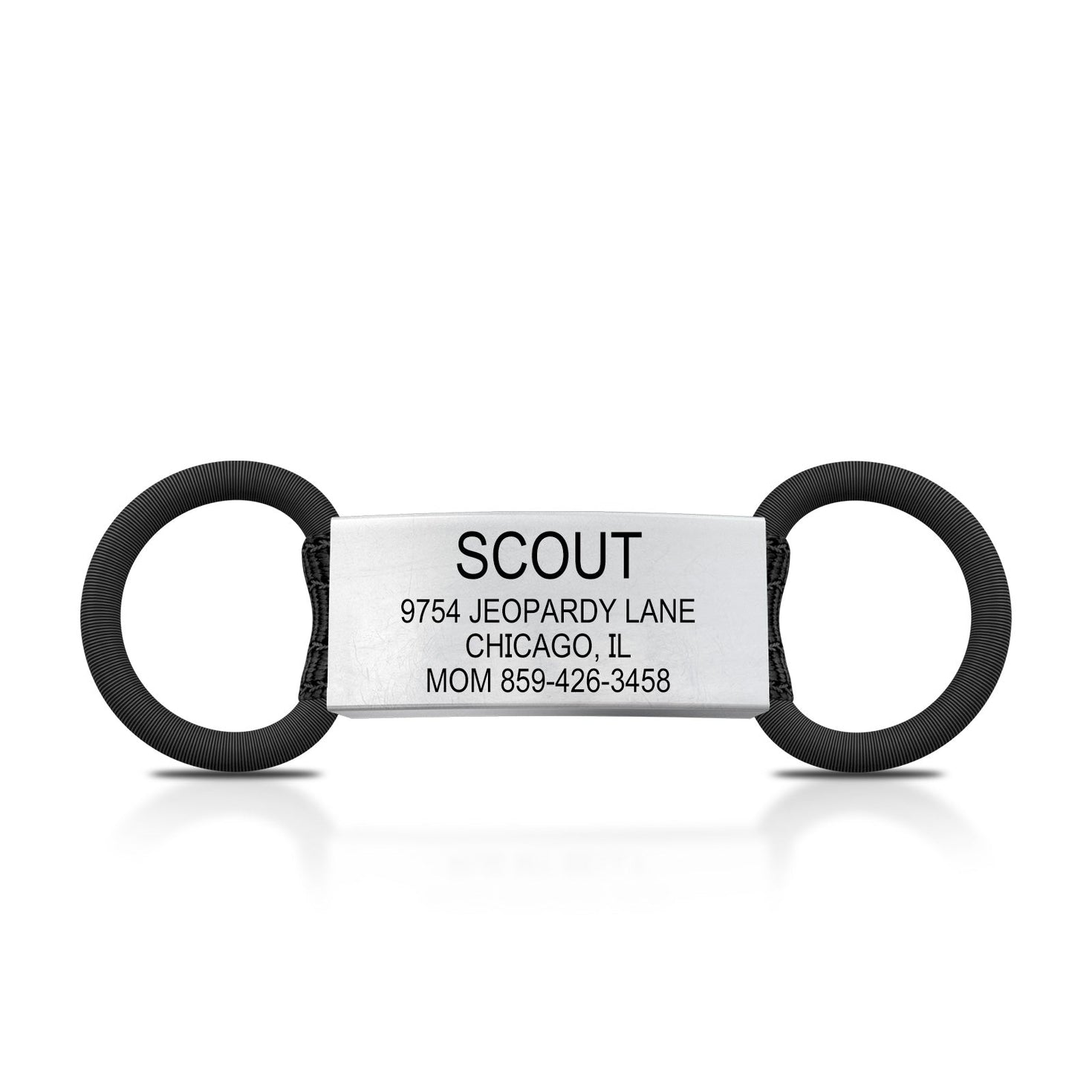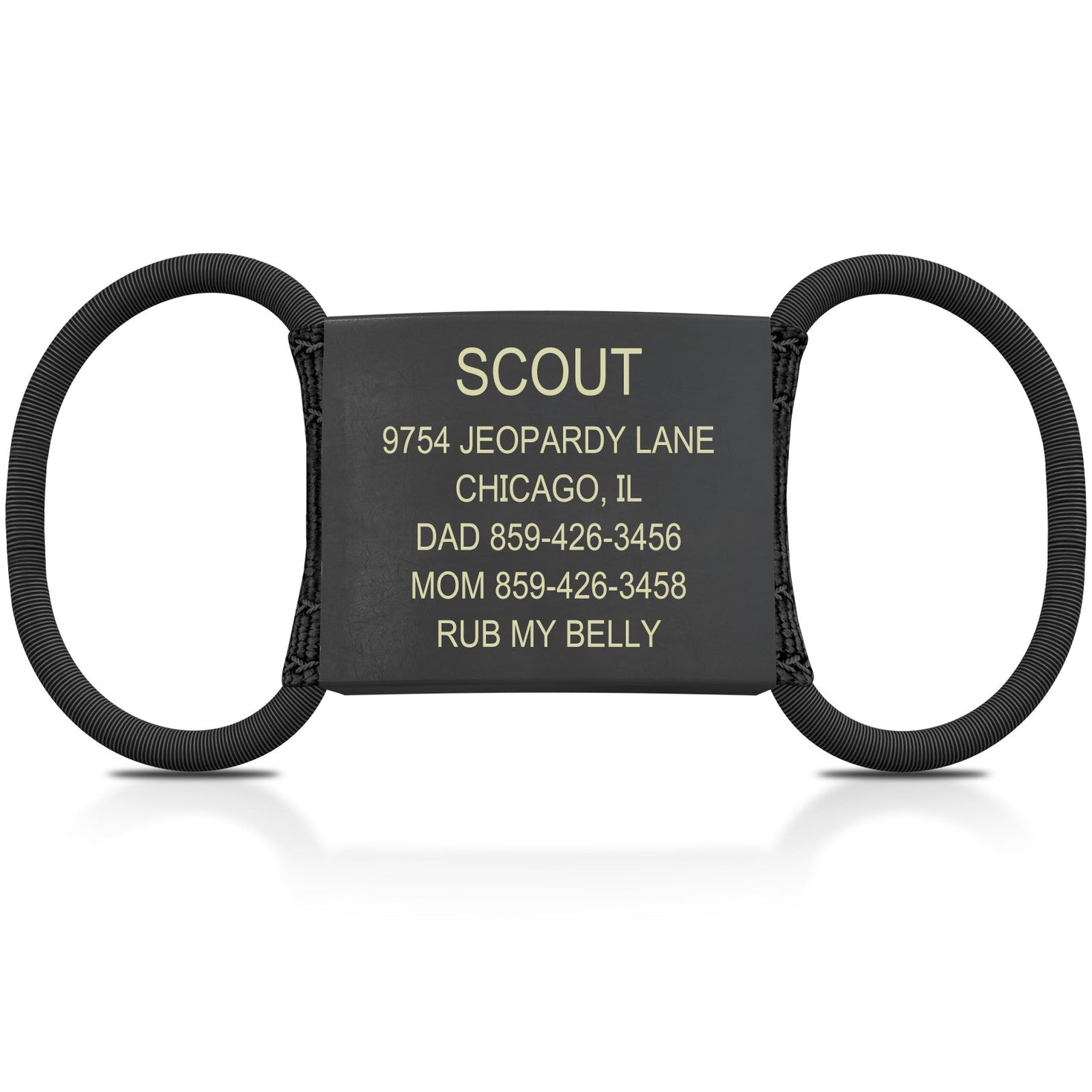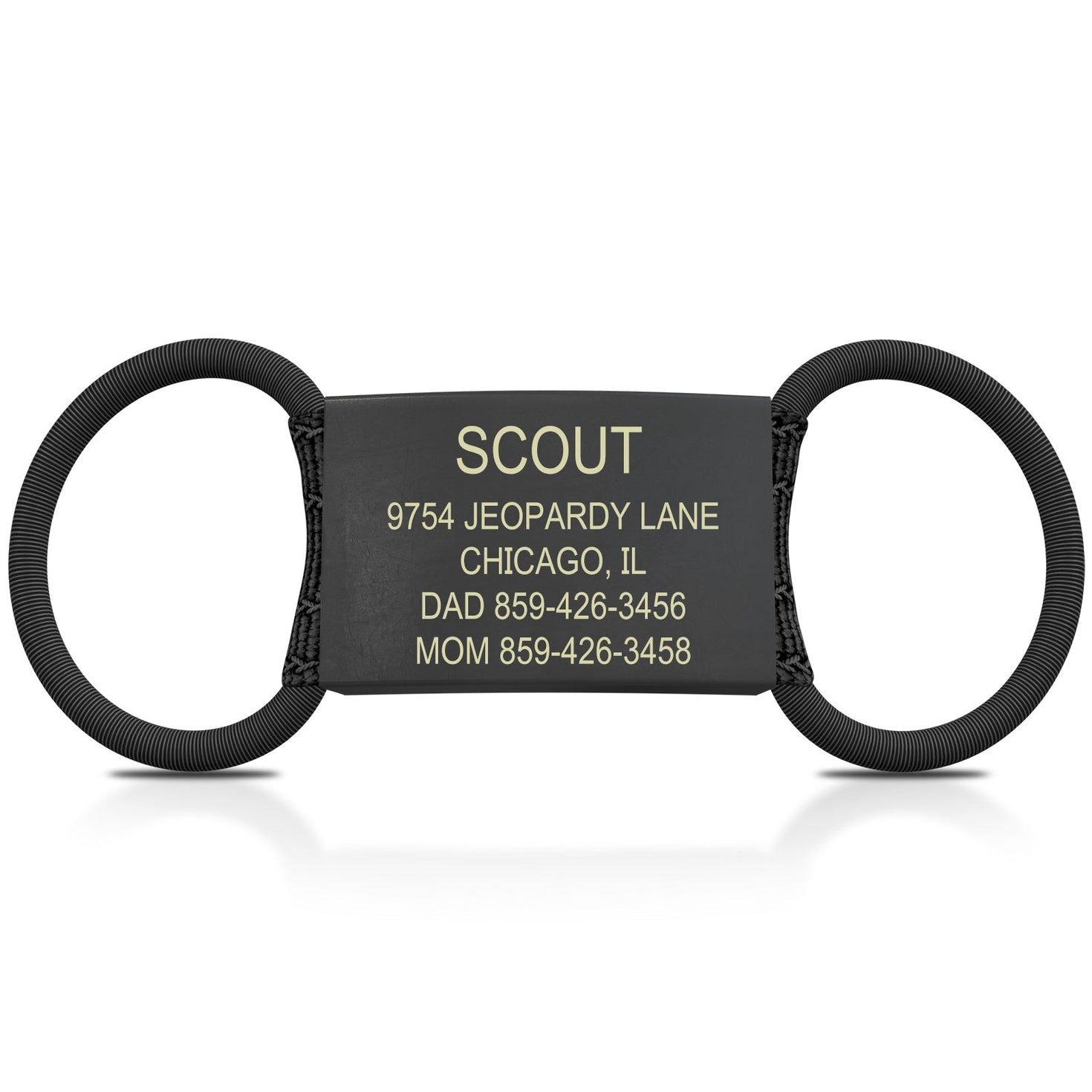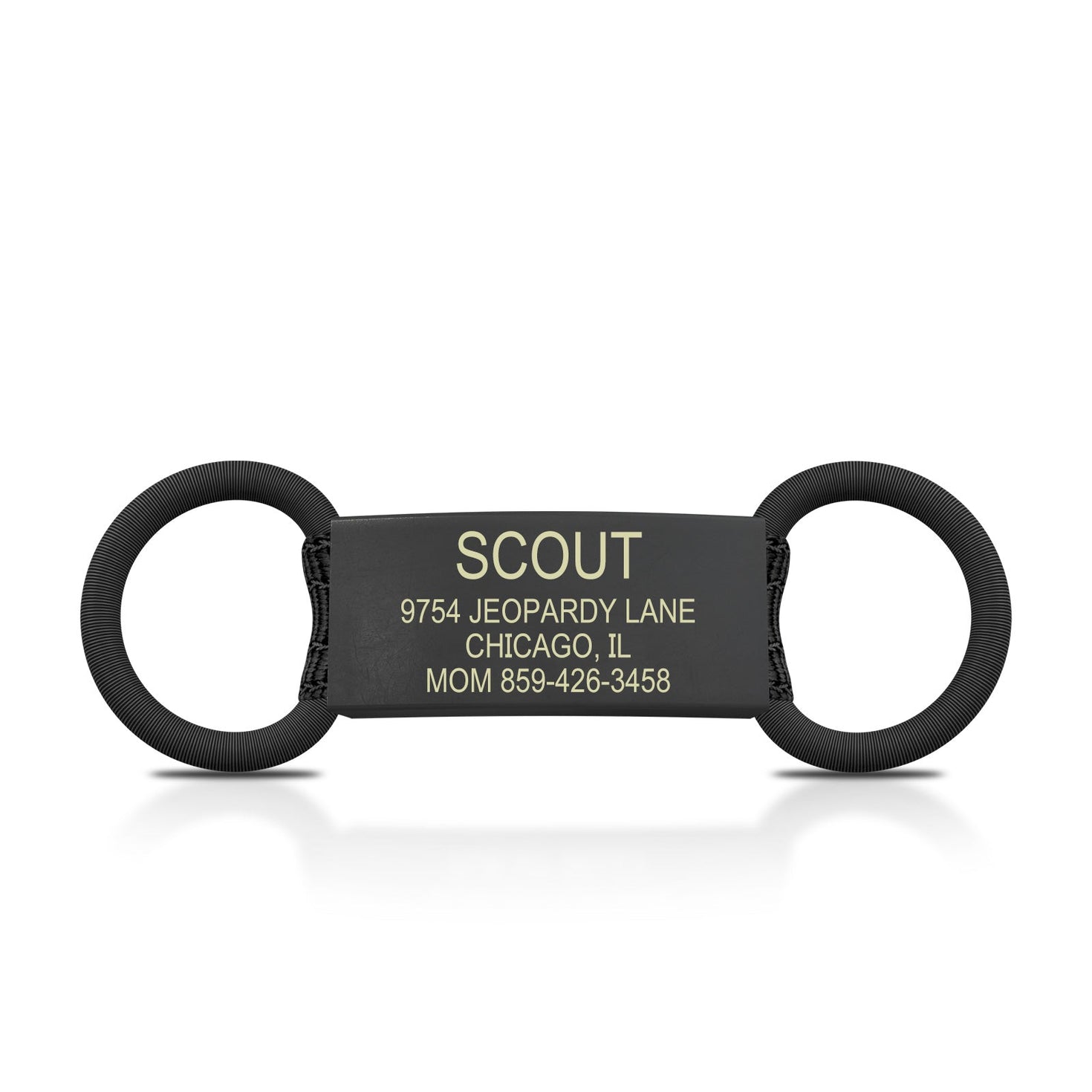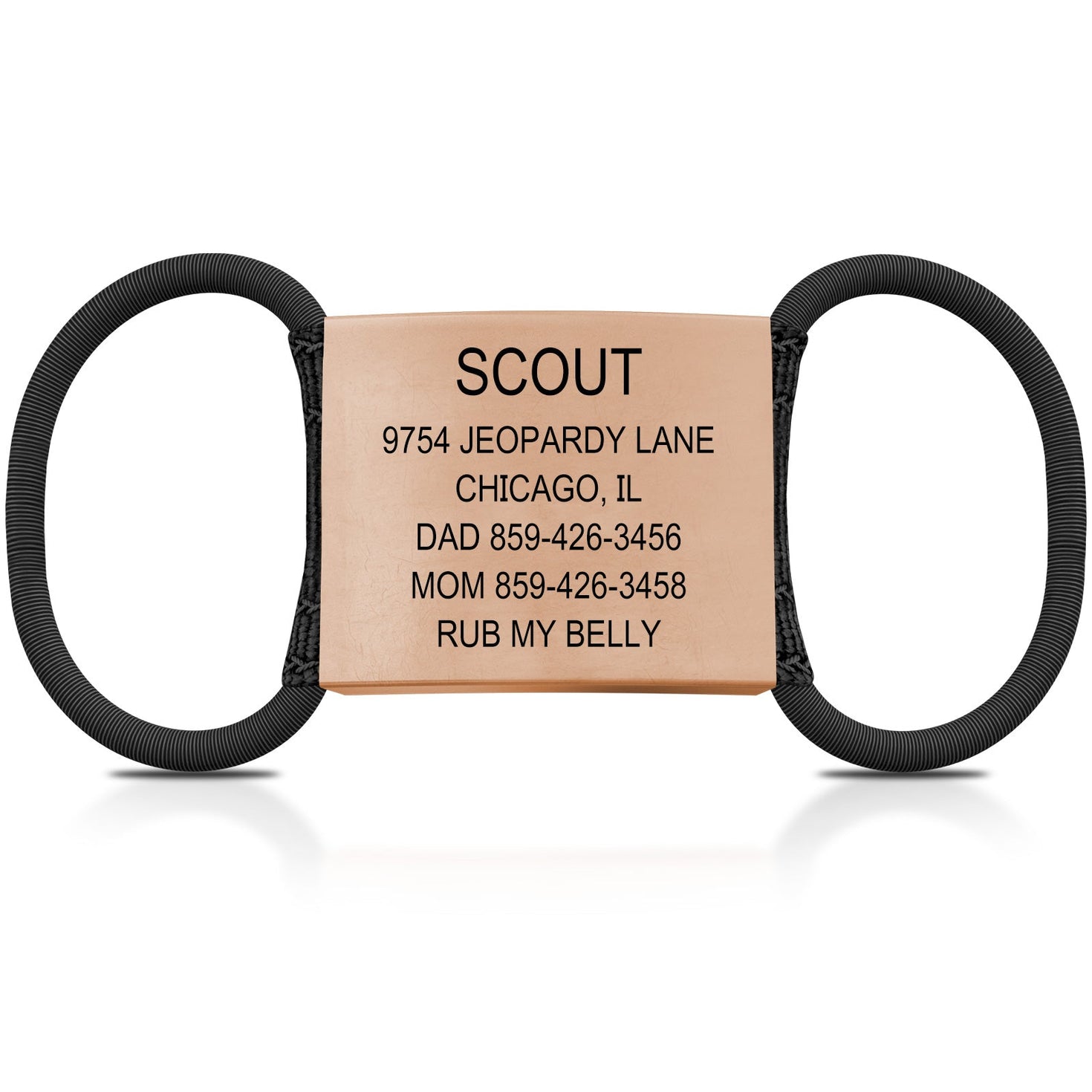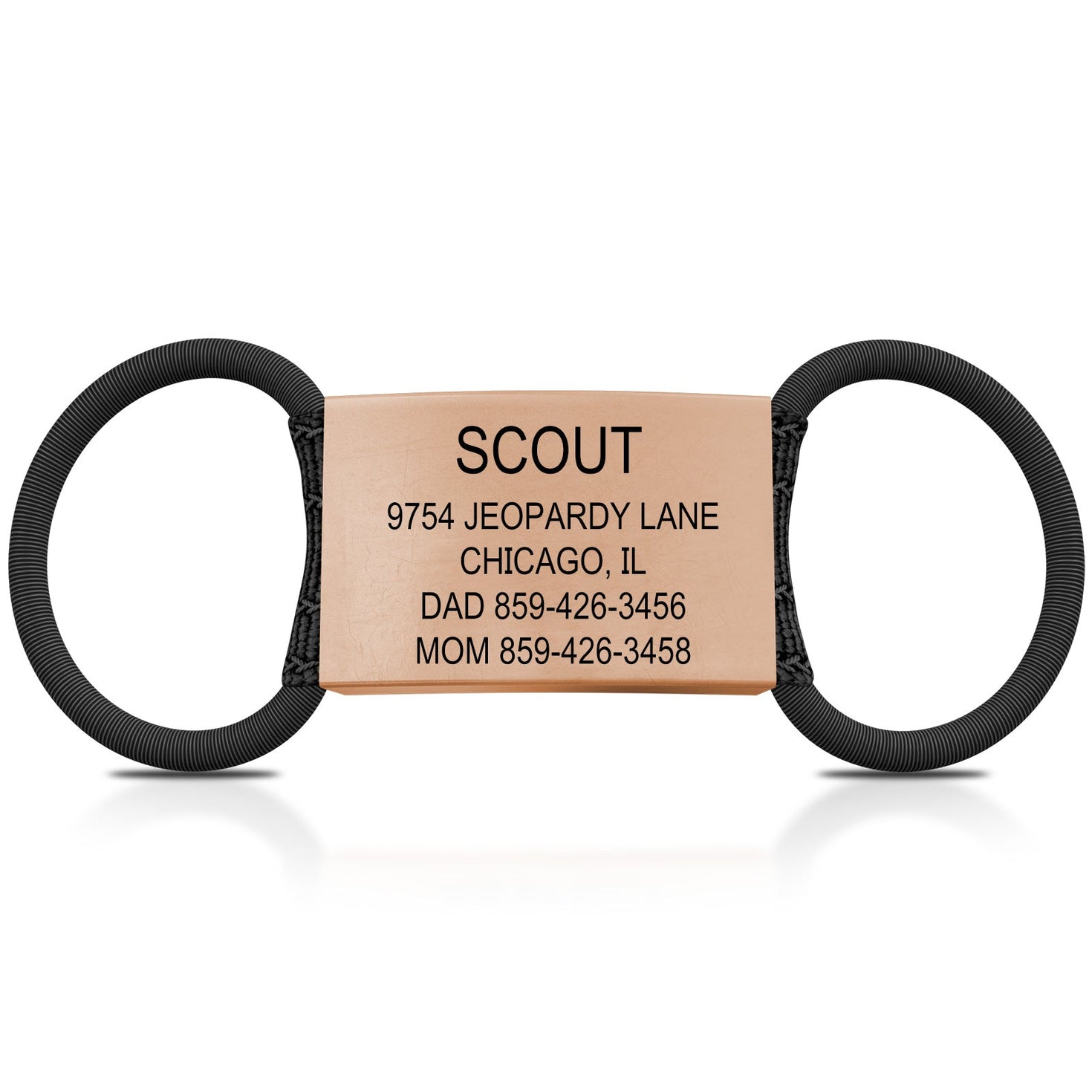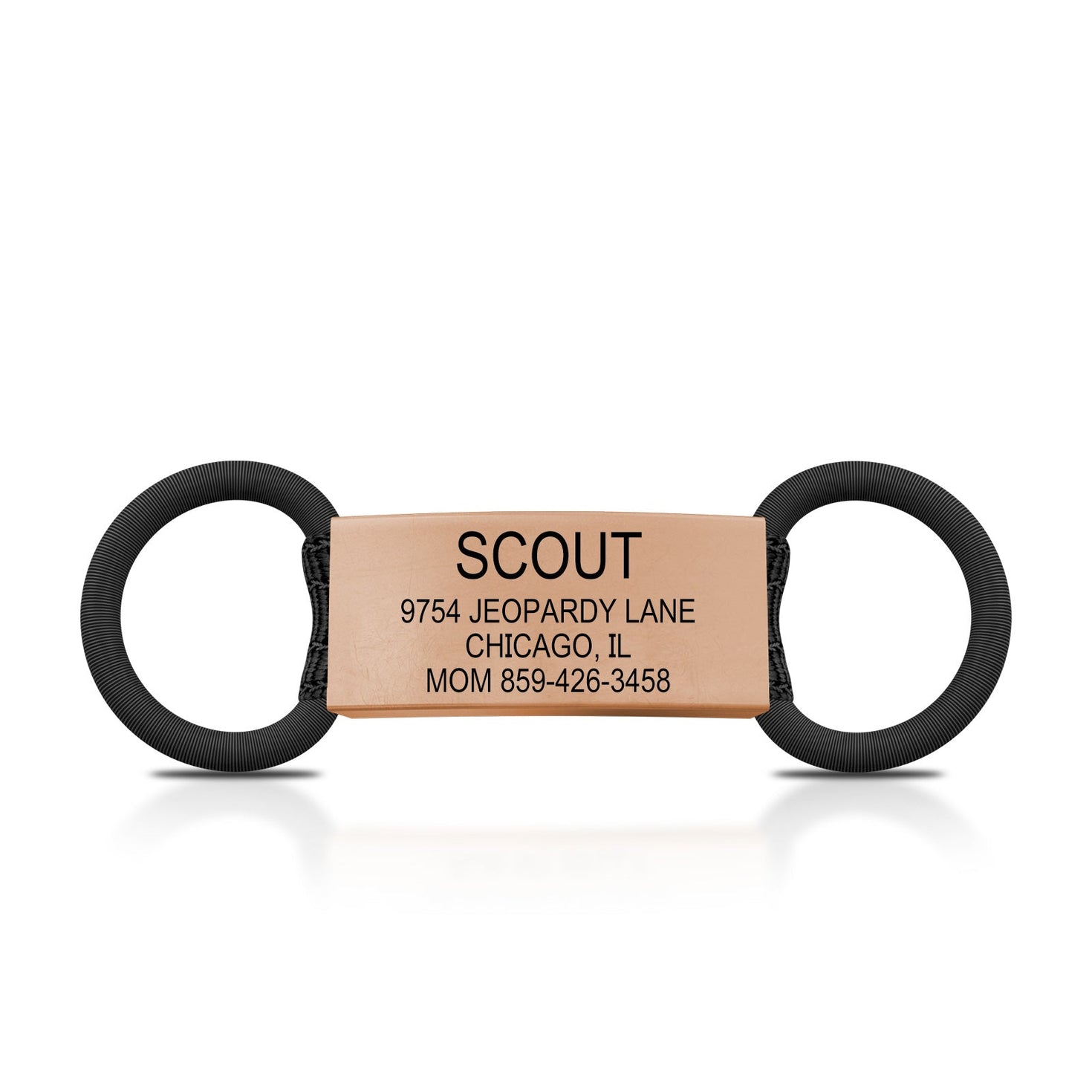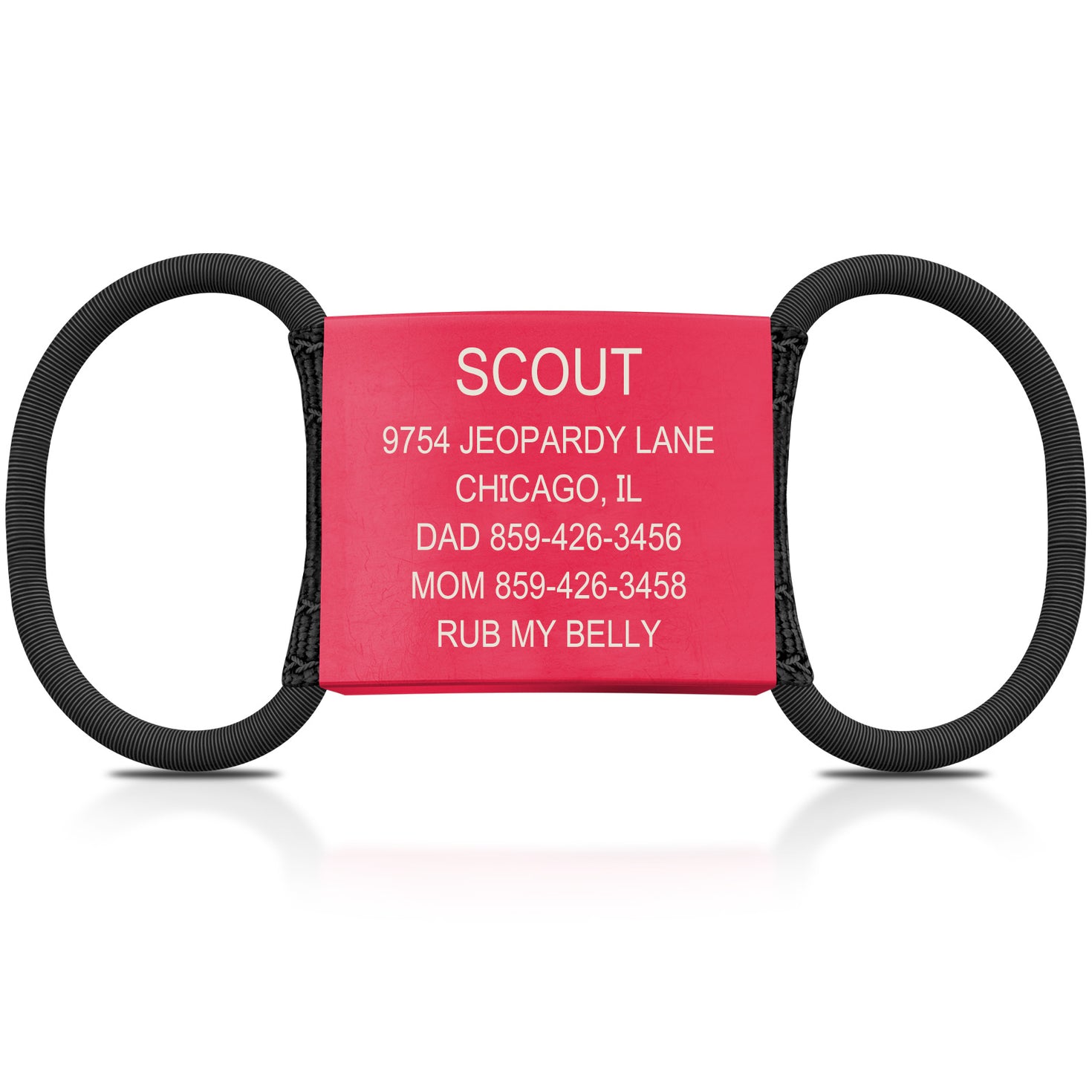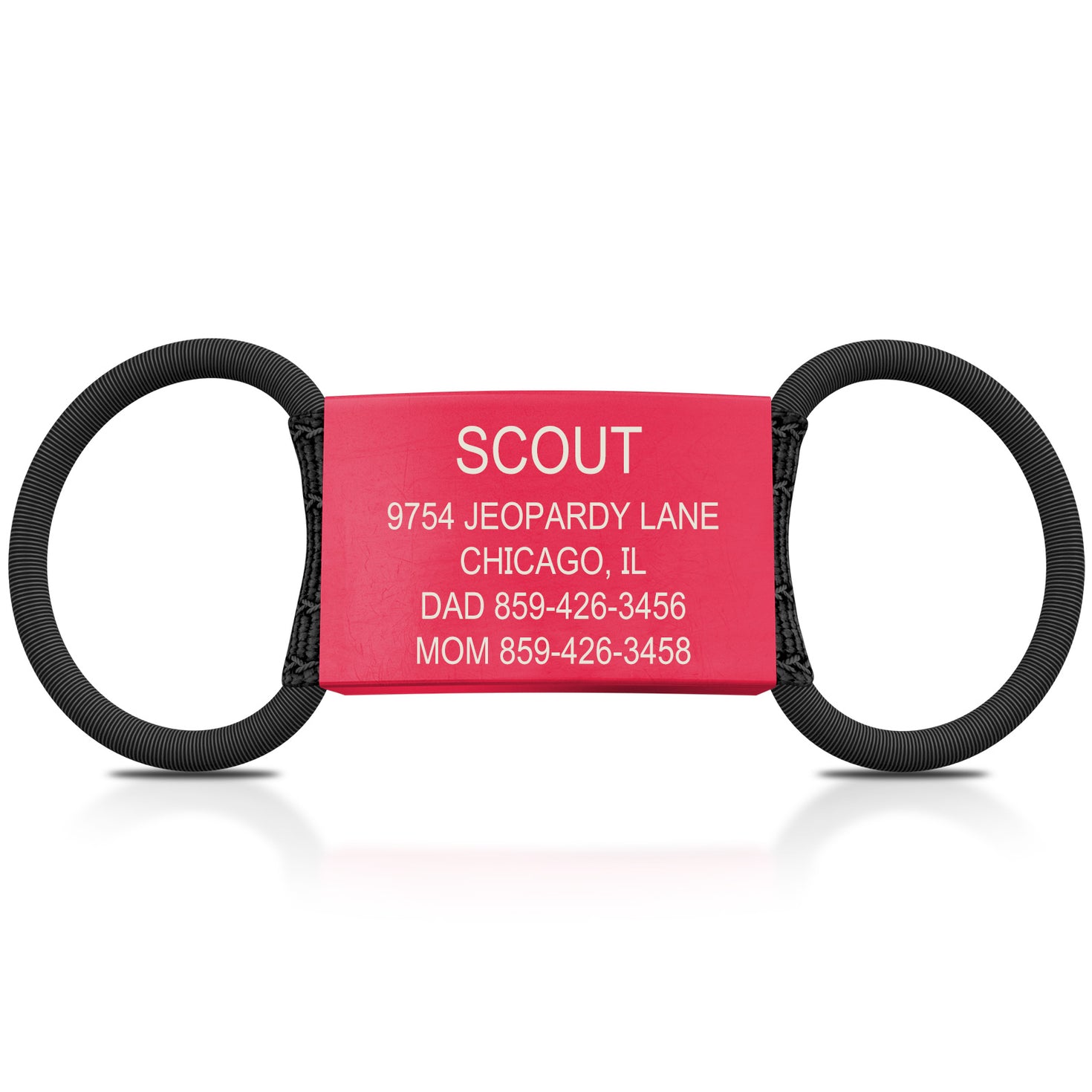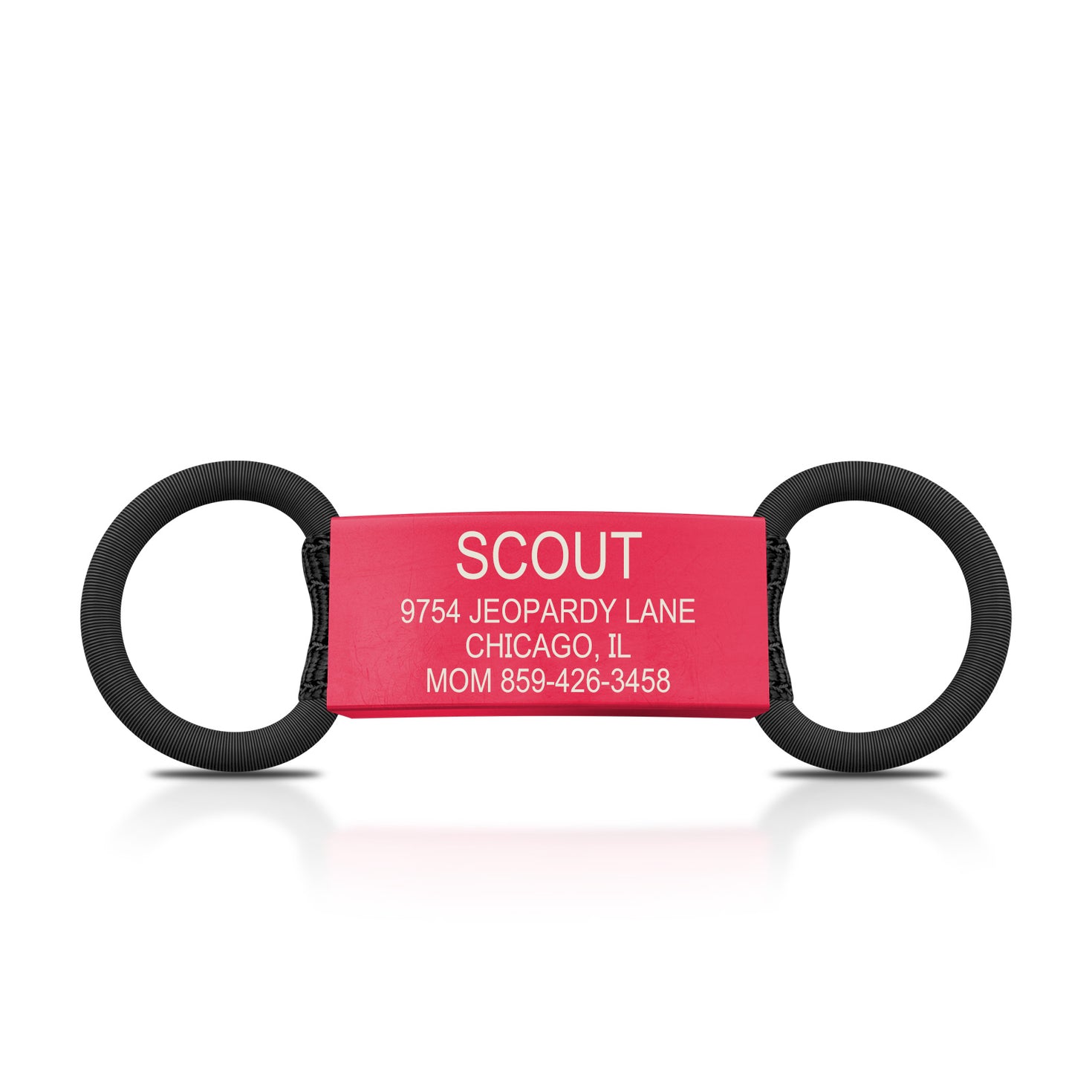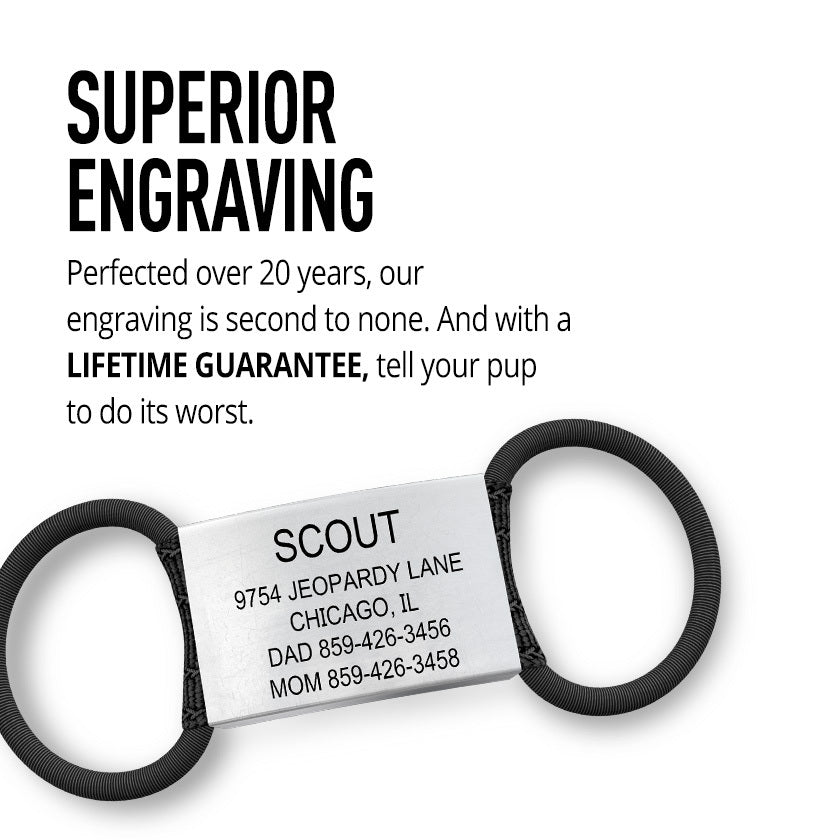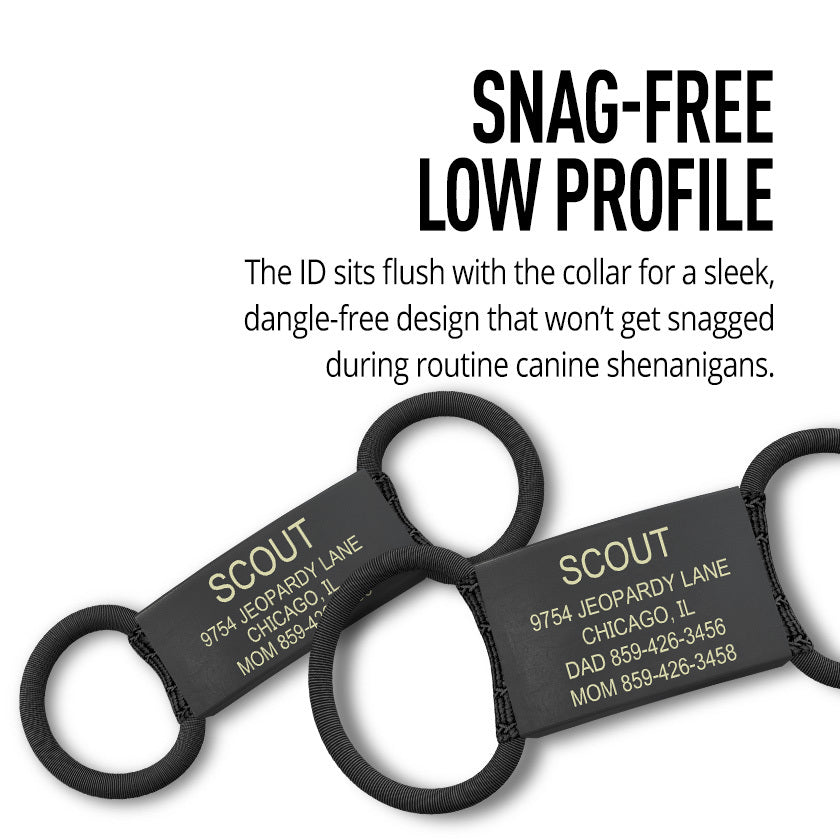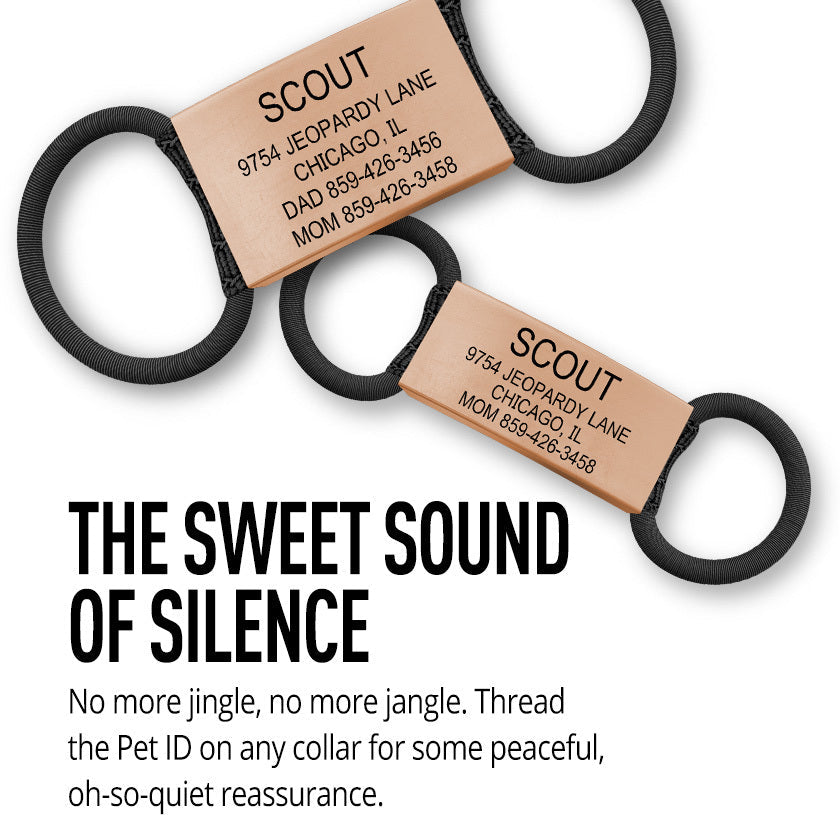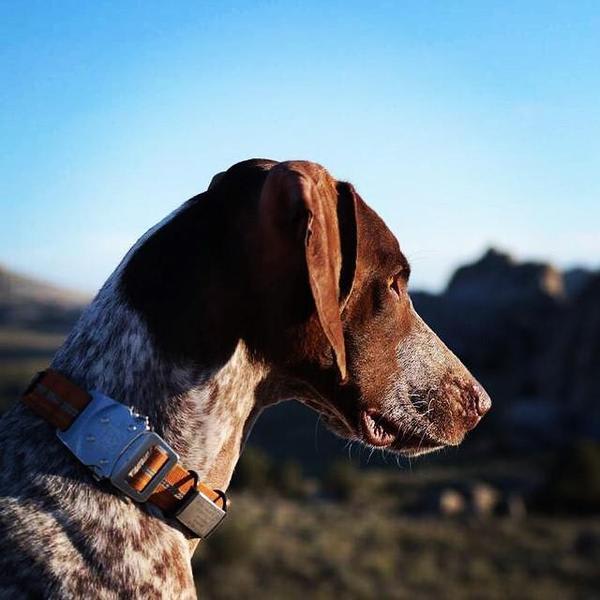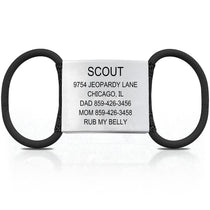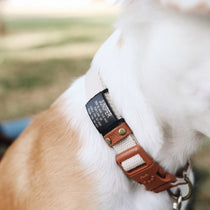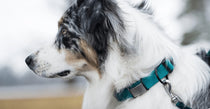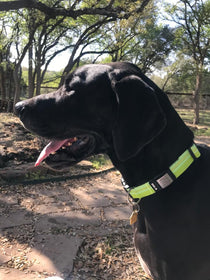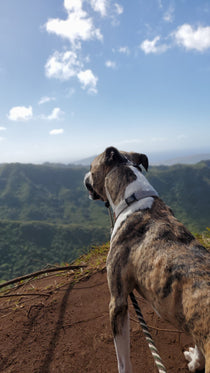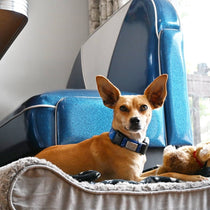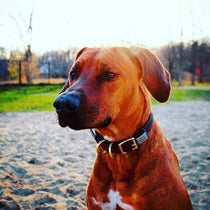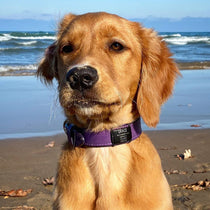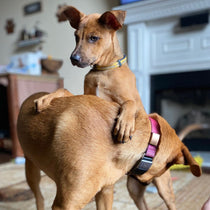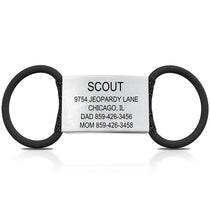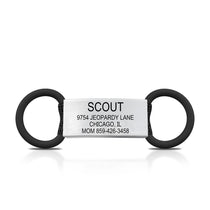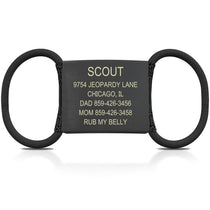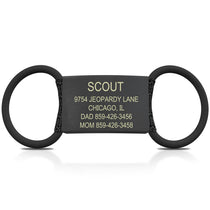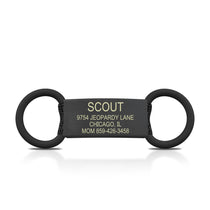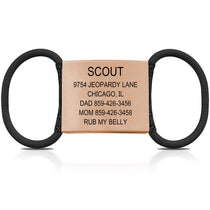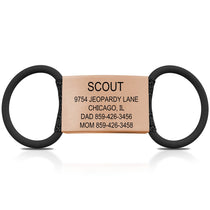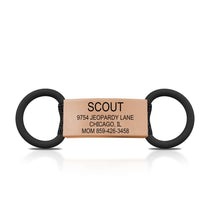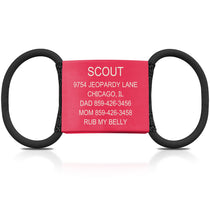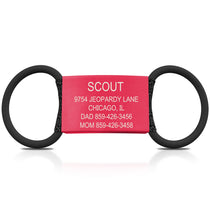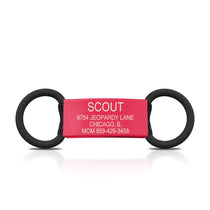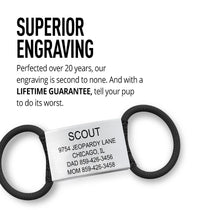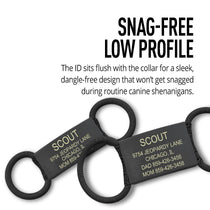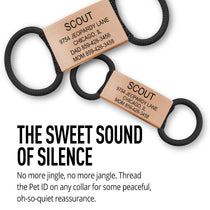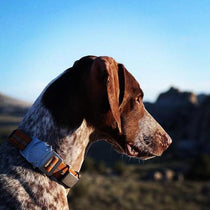 PRODUCT INFORMATION
Testimonials
Additional Information
PRODUCT INFORMATION
Dog Days Are Over
When it comes to your dog's ID you shouldn't have to mingle with the jingle, hang with the hang down, or wrestle with the readability. What we're trying to say is, you shouldn't have to deal with noisy, dangling dog tags that don't last more than a minute outside. The Dog ID fixes each of these issues, making each moment with your dog even more enjoyable. Simply slide the ID over your existing collar's buckle and you're ready to rock.
Doggie Deets
Lasts Forever (Fur Realz) 

Jingle-free, snag-free, anxiety free

Crafted from medical grade Stainless Steel 

Not compatible with Martingale Collars  

Every order helps kids and vets.                          

"The id tag arrived quicker than anticipated. The quality is top notch. The lettering is clear and easy to read. Putting it on my dog's collar was a snap. I could not ask for anything more!" - Betsy M. 

If you just need the strap, we've got 'em, right here.
Snag all of the necessities in one ulti-mutt bundle here!
Testimonials
Our dog, Beckham, was recently hit by a truck while we were out running. Beckham survived, but he immediately ran off, completely spooked. He was missing for two full weeks, but his Scout ID helped us get reunited! Beckham is microchipped, but the people who helped catch him could not tell. They COULD, however,see his Scout ID! We are a happy running family that was thankful to be reunited. Thank you for everything you do! You guys are great! 

- Ellen L. from Hutchinson, KS
---
The ID tag for dogs has saved my dog and me multiple times. I'm the owner of a 9-year-old Alaskan Malamute who still acts like he's 6 months and can run more than 25 kilometers.
On top of all that, he's an escape artist. Open the door with groceries in my hands, and he thinks it's time to escape!
So Ghost (The dog in question) did escape multiple times, I can't even tell you the number of times it happened. Normally, I had a dog tag that would get all greyed out and the writing disappears after a while. Luckily the ROAD iD tag does not and people could reach me if they found Ghost first.
That tag is simply amazing and saved him time multiple times so far. Wether we're home and he's escaped the yard or on an adventure like we always go on, we can count on the tag to be read clearly and contacted.
By the way, with the shipping and preparation combined I was impressed by the speed of it all to be delivered to my door steps.

-Tristan T.