How to Attach Dog Tag to Collar Properly
Posted by ROAD ID STAFF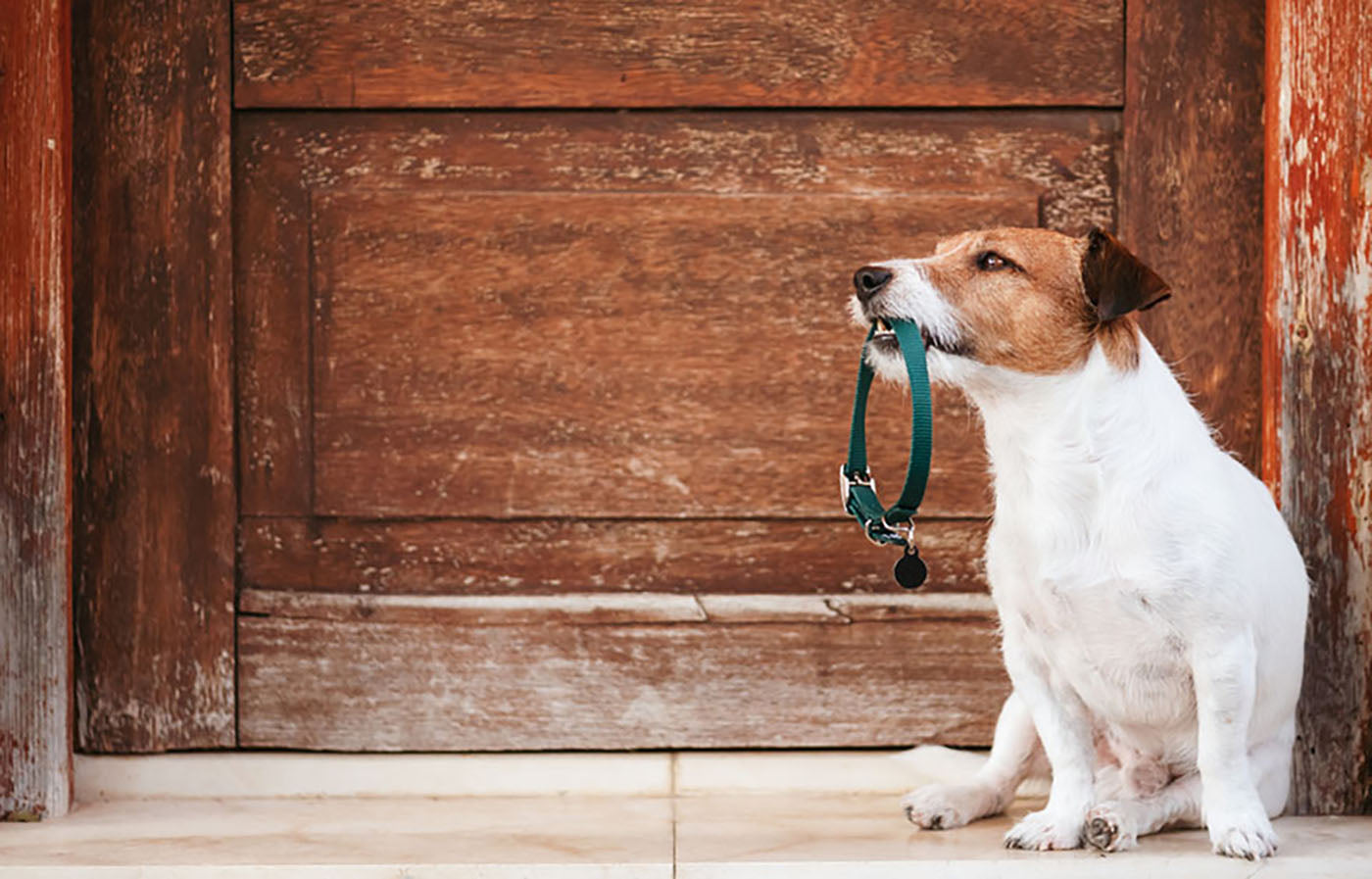 If you own a dog, it is critical to ensure that it has an ID tag. No matter if you have a simple stainless steel tag or you have gone for a more fashionable look and decided to purchase gold engraved dog tags for your precious pooch, this is what will help to get them home should they get lost.
However, there are many people who don't know how to attach a dog tag to a collar properly.
Believe it or not, establishing how to attach a dog tag to a collar can be a little trickier than one might initially think, especially for certain kinds of attachments.
That said, we are going to clear up any confusion surrounding various attachment types and teach you everything you need to know about how to attach a dog tag to a collar.
Let's get started.
How to Attach Dog Tags to a Collar: Common Attachment Types
Before we dive into the various ways that dog tags can be attached to your pup's collar, it should go without saying that the first step to attaching your dog's shiny new tag is to take the collar off your dog. Otherwise, your pup is likely to want to jump on you, cuddle, play and generally make it difficult to attach the tag. This is especially true if you have yet to get your dog used to wearing a collar.
That aside, here are the most common attachment types:
The S-Hook
One of the most common dog tag attachments is the s-hook. The reason for this is that s-hooks are a simple and effective way to attach a dog tag to a collar. However, this method does require pliers to pinch shut.
If you choose to use an s-hook, simply use a pair of pliers to bend one end of the hook so that the tag can be slipped on to the attachment. From there, bend the hook back into place and pinch the hook shut. Finally, repeat this process on the other end, hooking the attachment onto the metal d-ring of the dog collar and pinch it shut.
Be aware that pinching each end shut is critically important. The reason for this is that, if not closed properly, the opening can snag onto your dog somewhere and injure them in the process.
While this may sound a bit implausible, the fact is that there have been numerous documented cases of this happening. For this reason, many folks instead opt for the safer split ring attachment method.
The Split Ring
Split rings are a safer and potentially more common attachment method than the s-hook. Additionally, there are no tools required for this job.
To attach a dog tag using a split ring, simply open the ring along the divide and slip on the dog tag via the dedicated hole. From there, simply guide it along the ring until it is completely attached. Then, do the same thing with the metal d-ring on your dog's collar.
Because of how quick, simple and effective this method is, many people choose to attach their dog's tags in this way. However, do be aware that split rings are less sturdy than s-hooks and can get bent out of shape if caught on something.
Elastic Straps
A third option is to avoid the pitfalls of the previous attachment methods and instead opt for the elastic loops utilized by DOG iD. Using this approach, you simply slip the dog tag onto your dog's collar, opposite the metal d-ring to keep the tag from getting scuffed.
Since this attachment method keeps the dog tag much closer to the body, it is less likely to get snagged on anything. Plus, it just takes a couple of seconds to slip on, no tools required.
If you want a closer look, check out our video on how to attach DOG iD tags to your dog's collar.
However, do be aware that these won't work with Martingale collars.
Correctly Attaching Dog Tags to a Collar
That's pretty much all you need to know about how to attach a dog tag to a collar. While there are some other attachment methods out there, they are less common and pretty self-explanatory.
That said, if you are looking to buy custom dog tags for your dog, head over to DOG iD and check out our safe, sleek and easy-to-attach options.
Image Credits
Source: alexei_tm/Shutterstock.com
Source: Mega Pixel/Shutterstock.com
Source: DOG iD

Collection 2019
Sale 70% Off
Title for image