Dogs Are People Too: Volume 4
Posted by BETHANY MILLION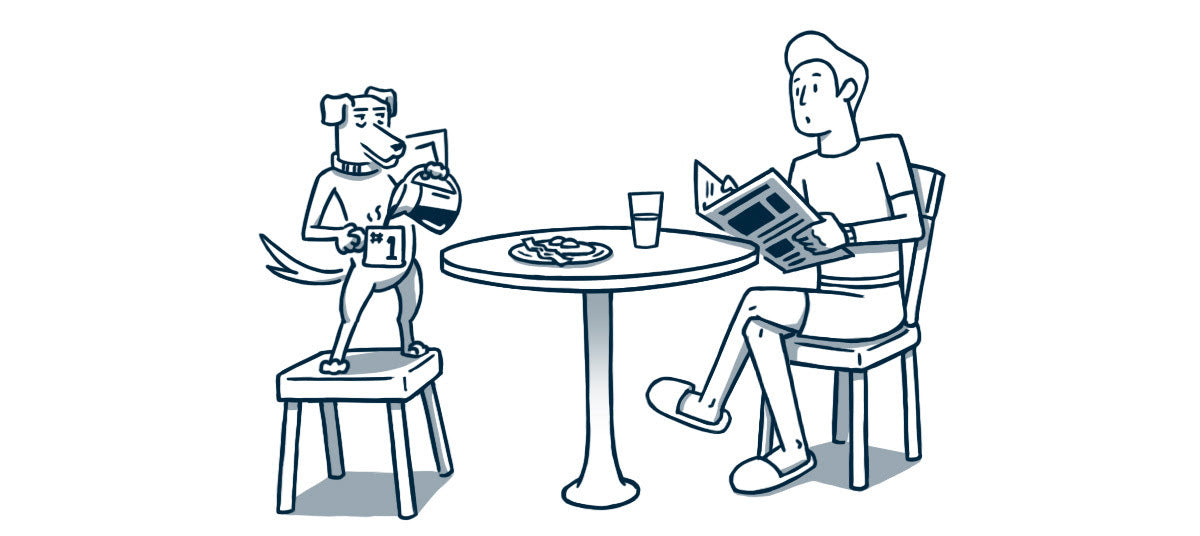 Hi friends! It's Bethany with Volume 4 of Dogs Are People Too. Can you believe we're already on number four? I'm having a blast writing these, and I hope you're having a blast reading them! If you'd like to keep the smiles coming, subscribe here.

We're starting strong with a feel-good story, folks. And don't forget - stay tuned for a very important question at the end that the DOG iD staff needs your help with.
It's a Puppy Party
In dog years, Robert Moore is just a shade over 14. For his 100th birthday, his request was that he would like to pet a dog. The most simple, wholesome request turned into a puppy party no one expected. Some dogs even showed up in their best outfits, and they weren't empty-handed (pawed?). The doggie roundup proudly trotted over to Robert with a card or a little gift to help make his 100th birthday the party of the century.
Bonus photo of birthday boy Spencer's puppy party from Mike and Kelly V. He'll be turning lucky number 13 next month!


Do Re Mi Fa So La Ti Do
We've all had a streaming service rip our favorite show or movie away from us (love and miss you, New Girl), but what about your dog's favorite movie?

Certified good boy and all-around adorable golden Cooper loves the Sound of Music, but what happens when it's nowhere to be found online? Check out this TikTok to see Cooper reunite with his favorite movie and prepare to have your heart warmed.
Illustration Nation
In Volume 3, I asked to bring your best dog drawings forward. This adorable submission from Kathy B. made my heart melt. Just look at how he's sitting.
Ruh-Roh
Here at the DOG iD office, sometimes a poll appears on the wall for everyone to vote on. I decided to put our opinionated team up to the task of choosing which dog sidekick was the best: Snoopy or Scooby Doo.

Things always get interesting when this happens. I had a heated debate with a coworker (#TeamSnoopy), some left their own commentary, and some decided to write in their own answers. I included a photo of the whiteboard and our findings.

Now it's your turn! Who is your favorite dog sidekick? Reach out and let me know, I want to hear your thoughts!

Thanks for reading, share this with a friend to spread the smiles! If someone forwarded you this, make sure to subscribe here so you can get this newsletter straight to your inbox.
Collection 2019
Sale 70% Off
Title for image