Dogs Are People Too: Volume 5
Posted by BETHANY MILLION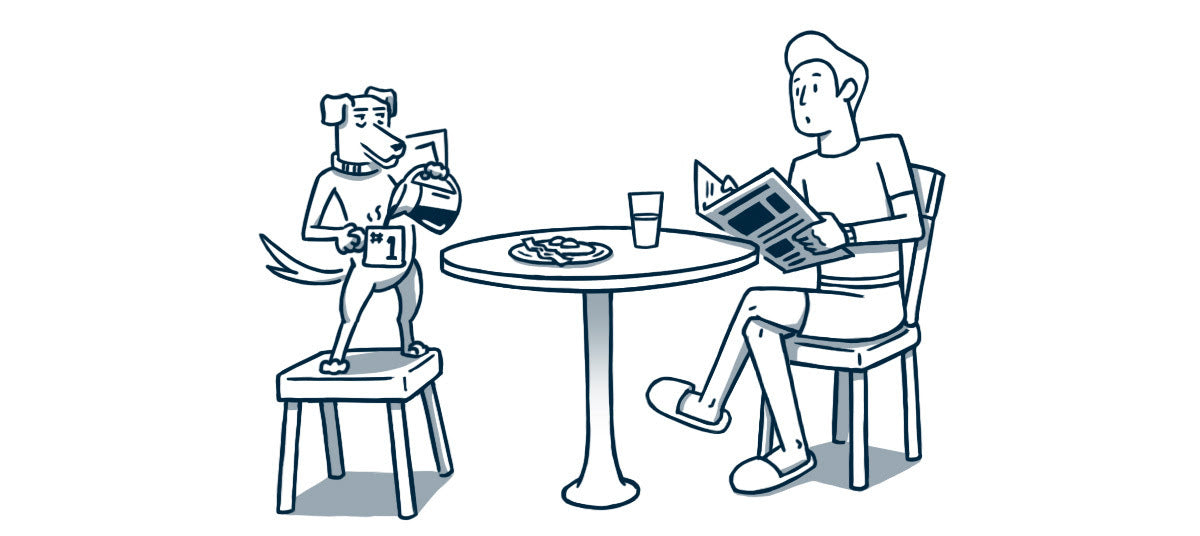 Hey everyone! We're closing out on the dog days of summer with volume 5 of Dogs Are People Too. Here at DOG iD we're squeezing out every last bit out of summer, 'cause it isn't over 'til we say so! We encourage you to do the same and soak up that sun and enjoy the warm weather while you can. Hopefully this issue can inspire you to get out with your best friend and make some memories.

While you're here, be sure to look out for some instructions at the bottom of this newsletter. It's a fun one!

Let's get into it!
Catch Waves, Not Squirrels
What's the event of the summer? Two words: Dog. Surfing. It's a thing, it's amazing, and it raises money for awesome charities! August 5th marked the 7th annual World Dog Surfing Championships where rad owners and their dogs hop on their surfboards and compete for a spot in the top 3 of each category. These categories include small, medium, large, extra large dogs, tandem (both dog/dog and human/dog), and the overall Top Dog champ.
Take a look at the winners from this year's competition and see dog surfing for yourself!


Snack Time
There are so many delicious foods in the world, and so many aren't safe for our puppy pals to eat. The fact that they have to sit there and watch us eat chocolate without their own indulgence is cruel and unusual punishment. Luckily, TikTok superstar Pearl the golden retriever is here to give us some fun summer foods that we can share with our dogs, complete with how exactly each snack benefits our buddies. When you want to enter that sunny state of mind, just kick back and eat your summer-y snacks together. (Wait for the end when she taps her little feet, it's my favorite.)


Snoopy vs. Scooby - Who Won?
In volume 4 I asked you to weigh in on our office debate: who is the better sidekick: Snoopy or Scooby Doo? The results are in and the fan favorite is Scooby Doo! Did you know his full name is Scoobert Doobert Doo? Very distinguished.

Thank you everyone for weighing in! We'll get 'em next time, Team Snoopy.
It's Your Time to Shine
With us welcoming the month of September, we're past the months of beach trips and vacations. Luckily, pictures keep those moments in time and I want to see them!

Send me your favorite summer memory you have with your dog from this year! Photos, videos, stories, you name it - I wanna see it!

Thanks so much again for reading Dogs Are People Too! If you loved it (or are just still amazed by dog surfing) be sure to share it with a friend! If someone forwarded you this, make sure to subscribe here so you can get this newsletter straight to your inbox.
Collection 2019
Sale 70% Off
Title for image