Dogs Are People Too: Volume 6
Posted by BETHANY MILLION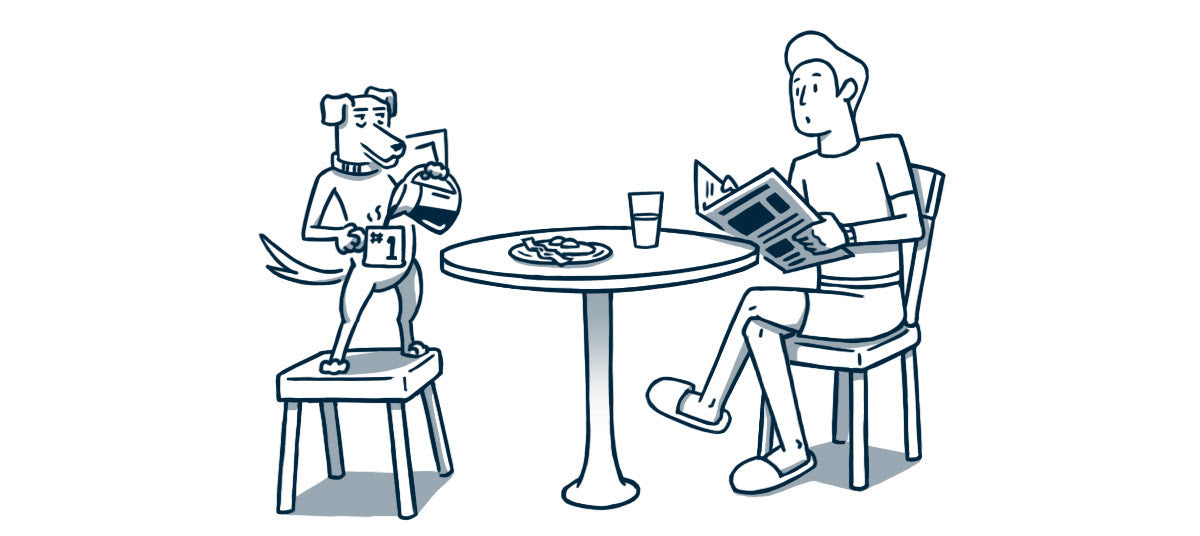 Hi everyone, it's the most wonderful time of the year - fall! Or…it will be in a few days. Technically. I start gearing up for Halloween in July, so I've been waiting for everyone else to catch up.
What could possibly make fall better? Dogs enjoying fall! Let's kick off the autumn excitement with a photo from Hannah R. This is Cersei (Game of Thrones fans, where you at?) enjoying a beautiful day at the orchard. 10/10, would sneak her pieces of apple.
I really think you (and your dogs) are going to love this one. And don't forget to subscribe or send it to a friend if you enjoy reading!


Made With Love
I stumbled across a great way to treat your dog (and your wallet) with these easy DIY dog treats. This recipe makes 25 treats and only has 7 ingredients. They even benefit your pup's health with fiber, antioxidants, and elements that promote better heart health. Not to mention, between the peanut butter and pumpkin your house is going to smell great!

If you bake some for your furry friends, make sure you look at the fine print for the ingredients. The peanut butter needs to be xylitol-free!
Good Boy Ollie
All of my TikTok users - have you seen Good Boy Ollie? If not, I'm about to change your life. Ollie is the handsomest, most distinguished boy in the game whose claim to fame is choosing an activity from his activity jar to do every weekend. Last fall Ollie got attached to a small pumpkin that he carried everywhere. But the unfortunate thing about befriending pumpkins is…well, they rot. When the pumpkin started rotting, Ollie's owner, Alex, took some seeds out of the special pumpkin and planted them for the 2023 season.

Enter: Ollie's pumpkin patch. Watch and keep up with him being the best little farmer in the world. If you have a few hours to spare - take the time and watch their videos. They're guaranteed to bring the warm fuzzies.
One Last Thing
I loved looking over everyone's fun in the sun from Vol. 5. Thanks so much for sharing your stories and pictures with me. Feel free to send any fall photos my way as well, I want to see your dogs jumping into piles of leaves or even enjoying those yummy treats if you make them!

Thanks so much again for reading Dogs Are People Too! If you loved it (or are just still amazed by dog surfing) be sure to share it with a friend! If someone forwarded you this, make sure to subscribe here so you can get this newsletter straight to your inbox.
Collection 2019
Sale 70% Off
Title for image