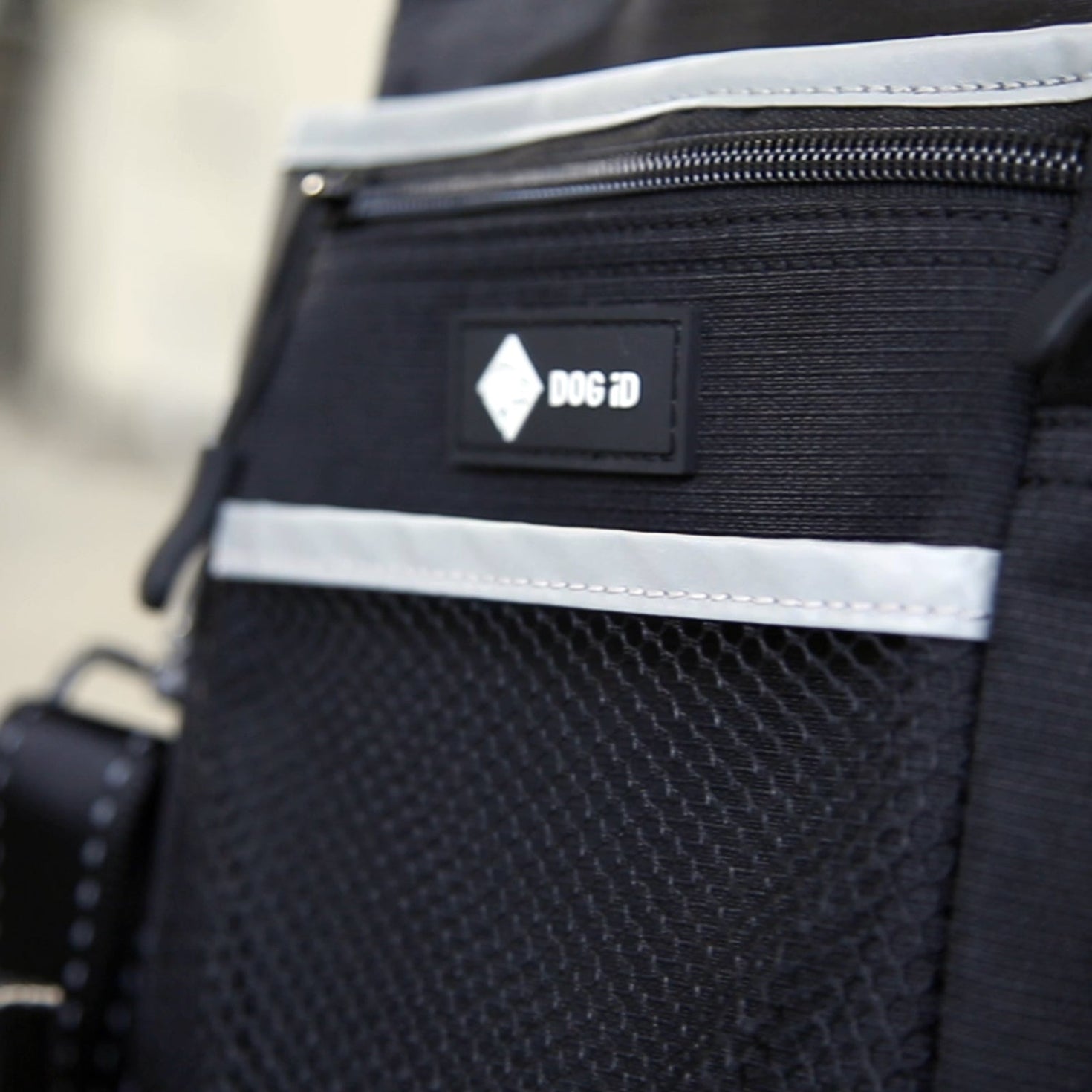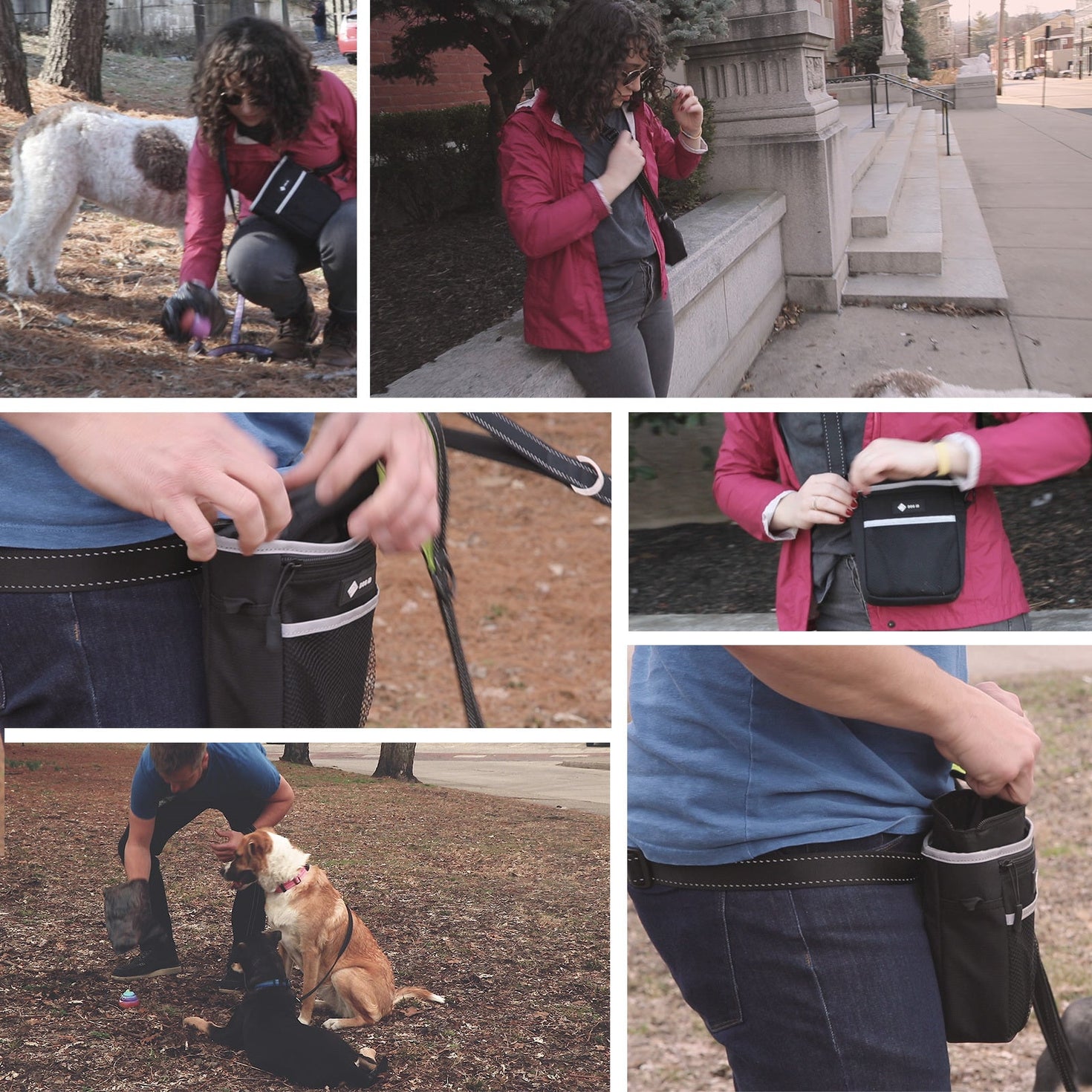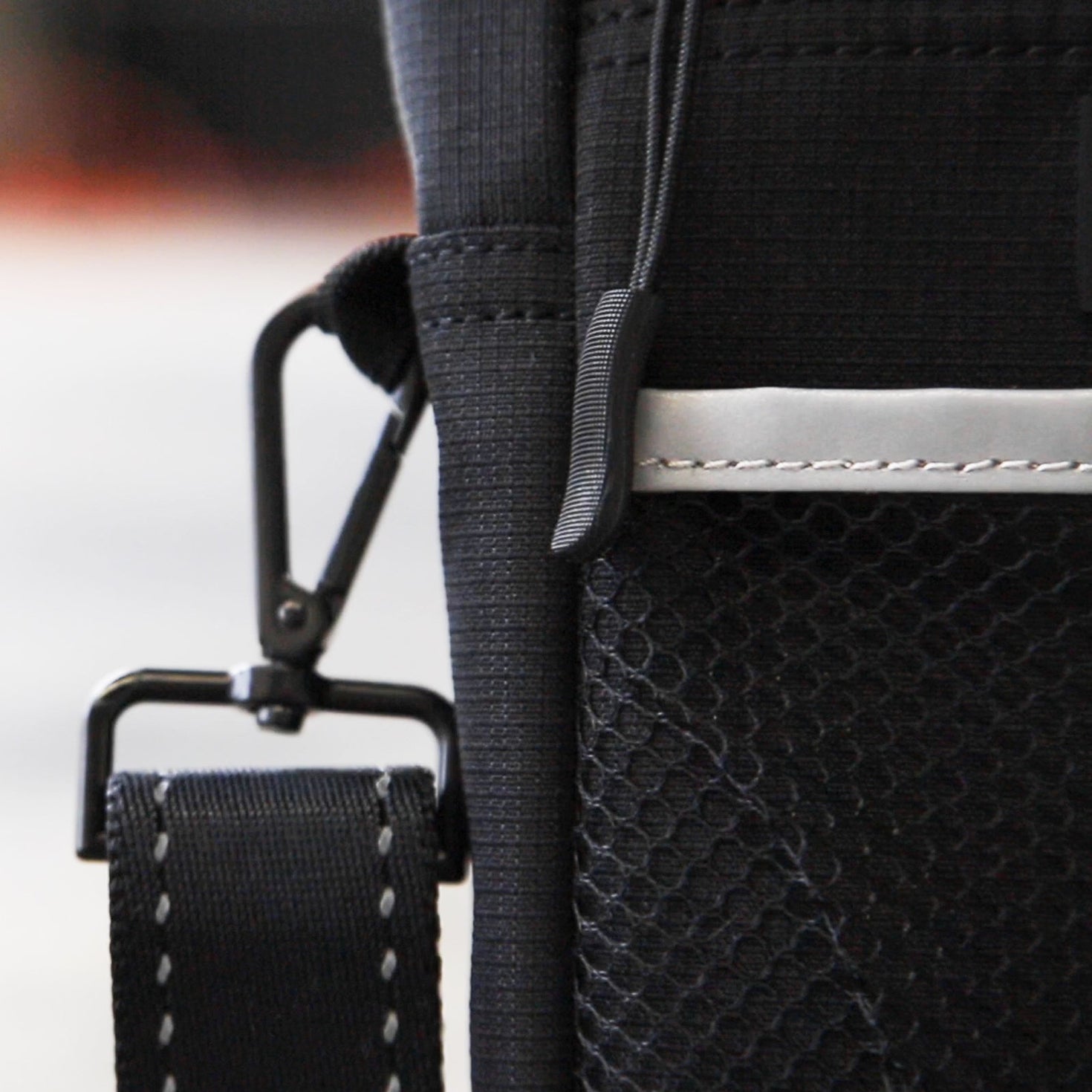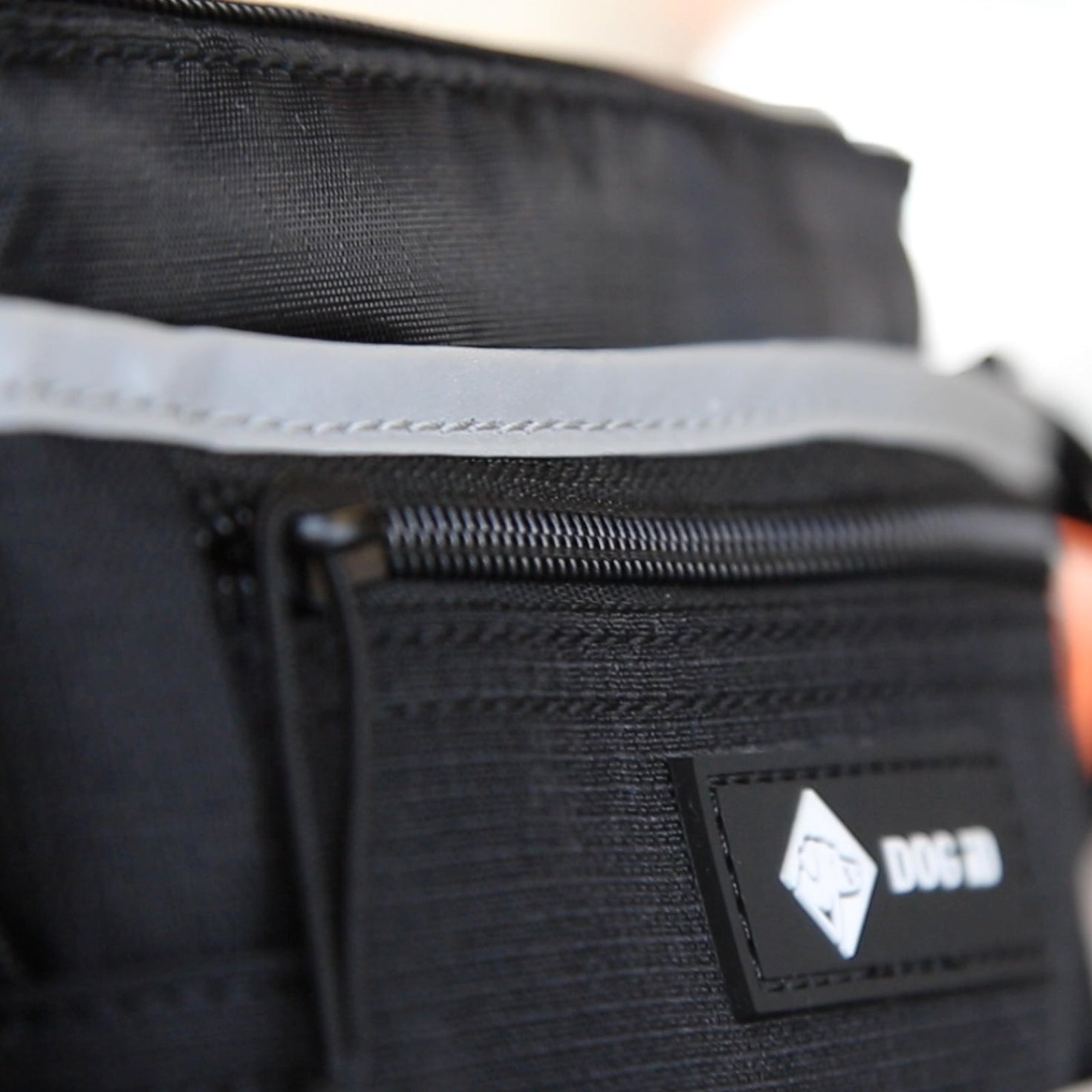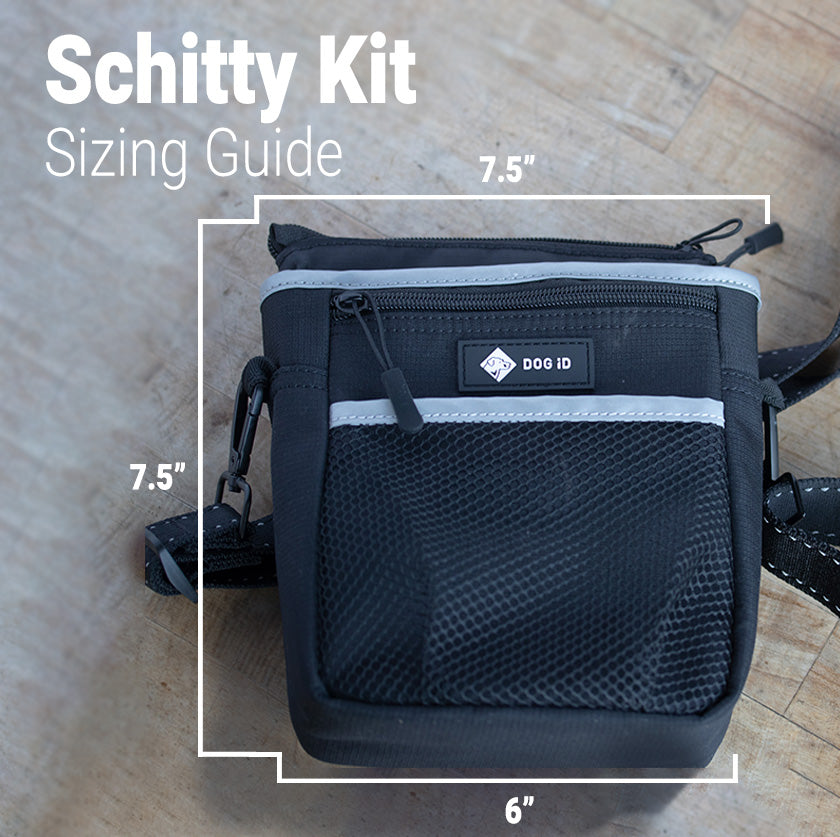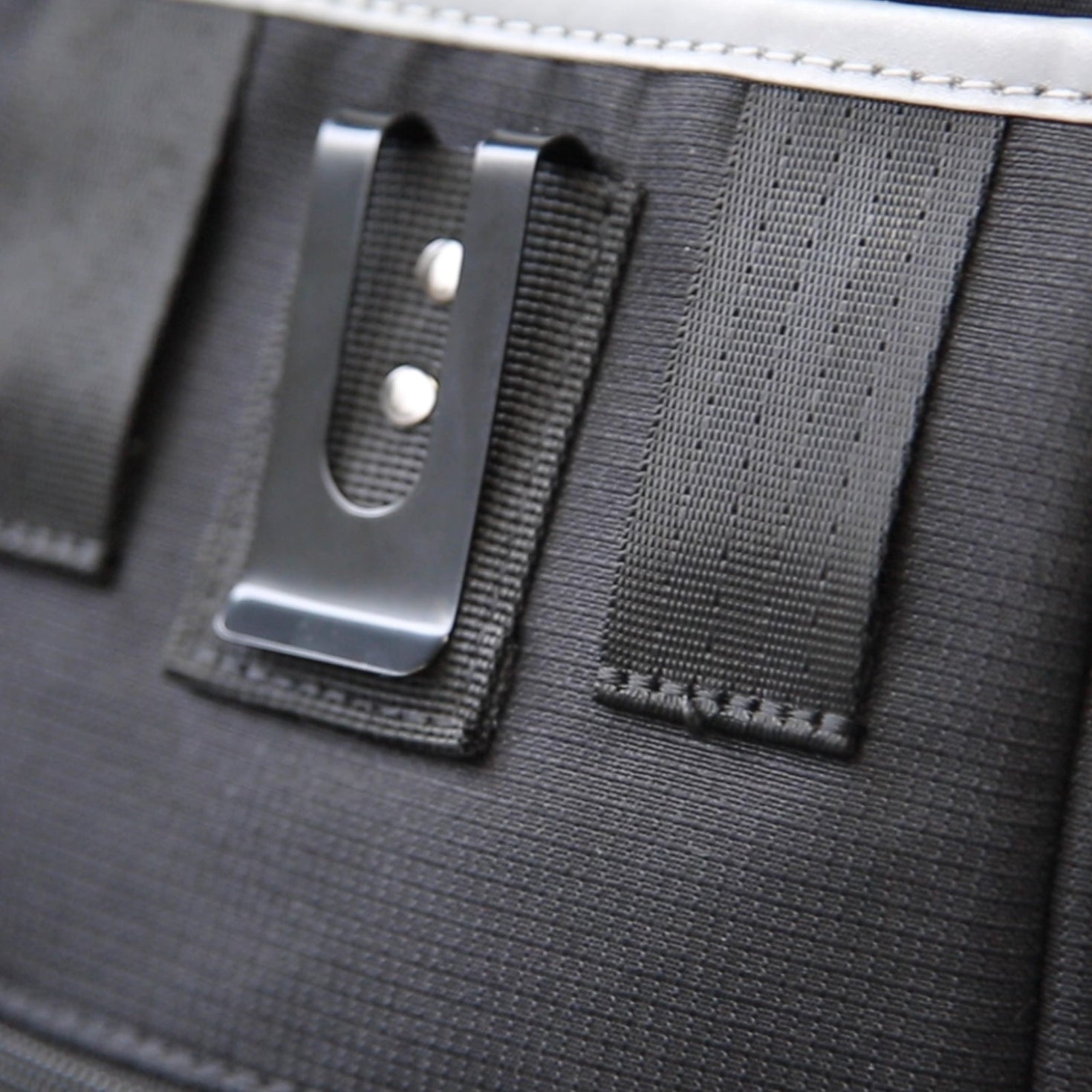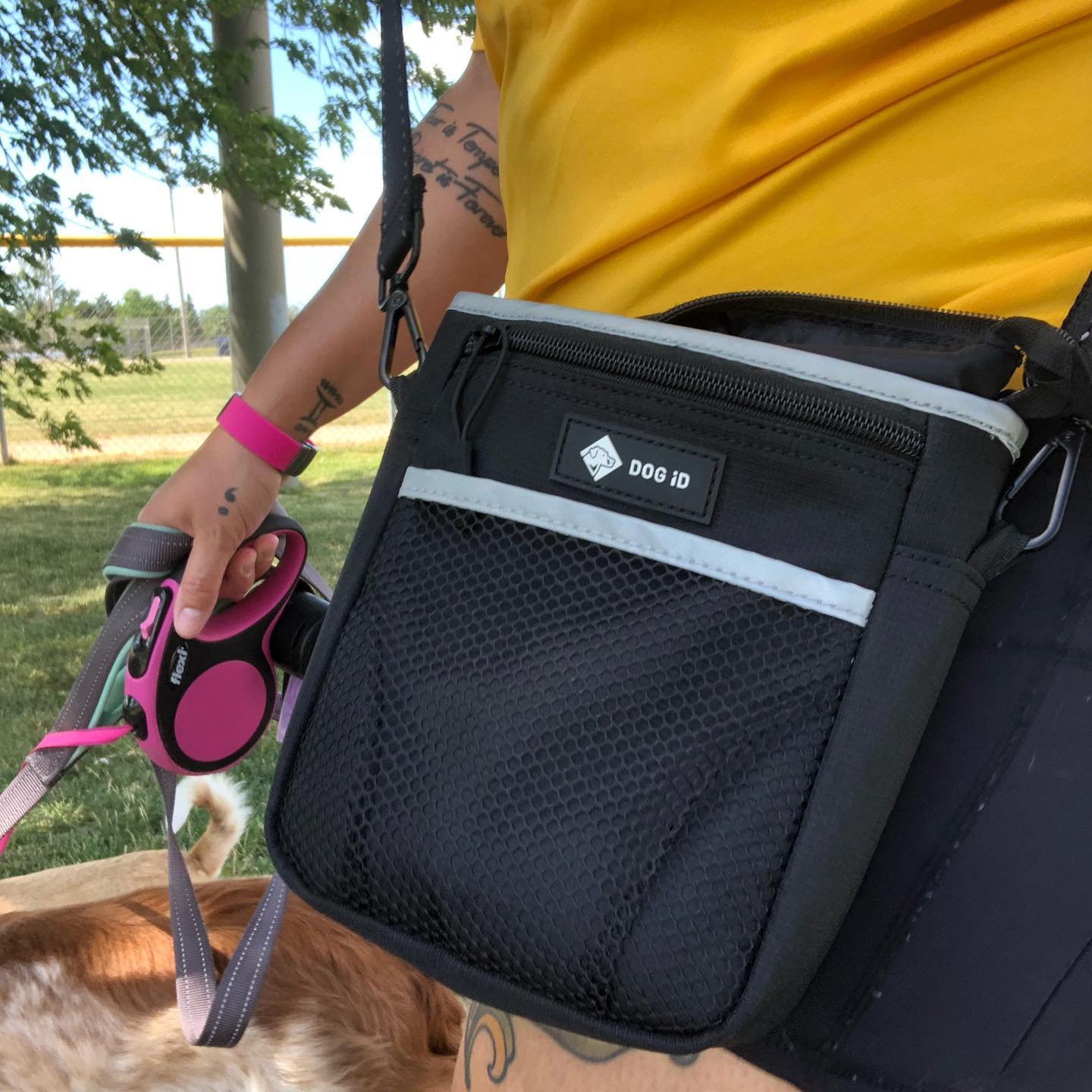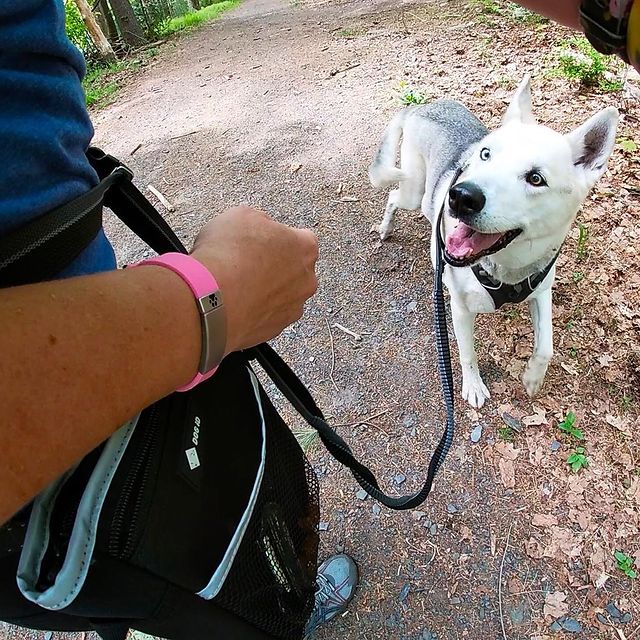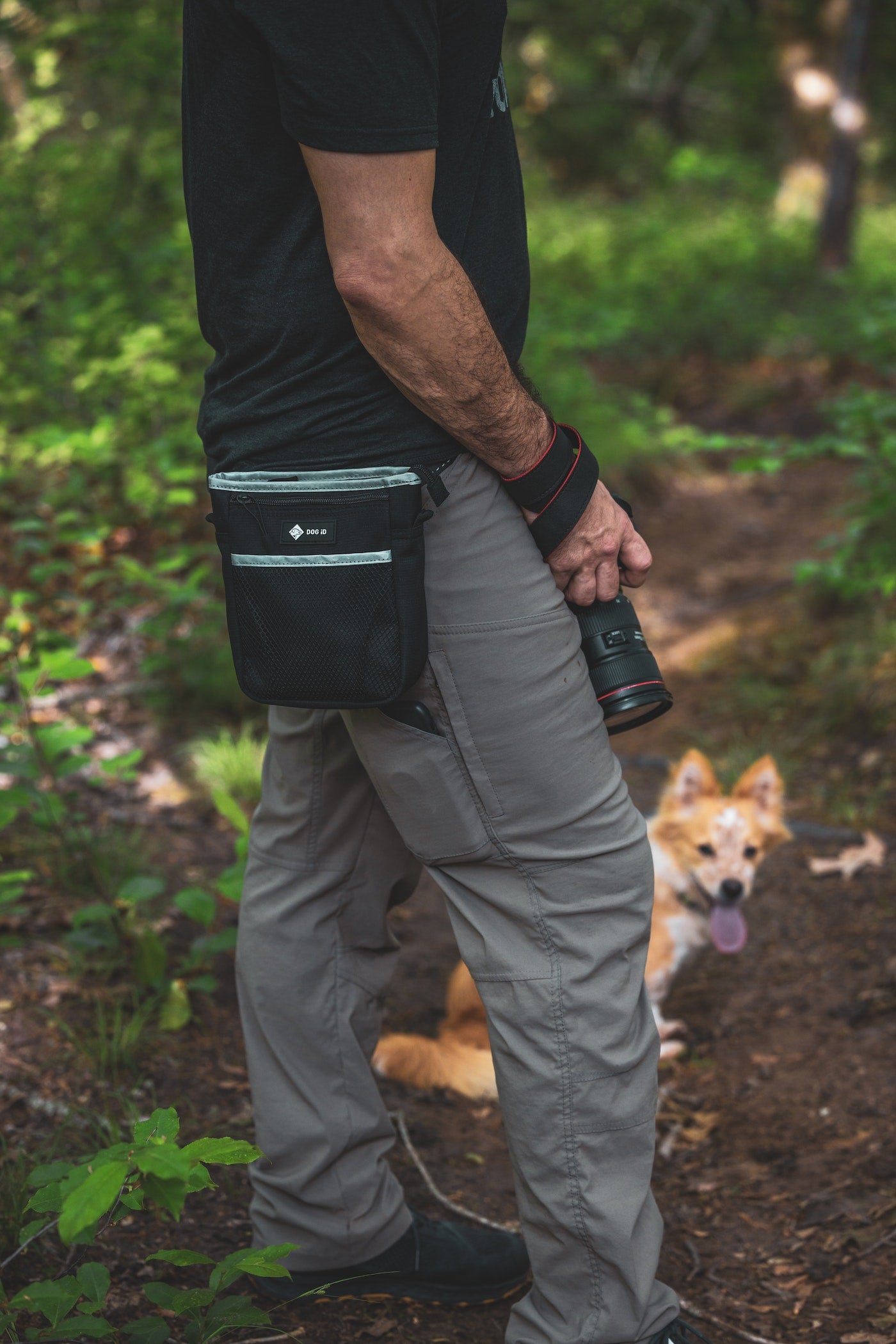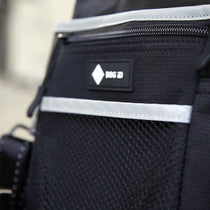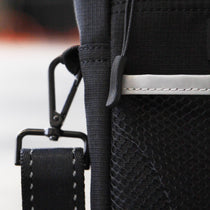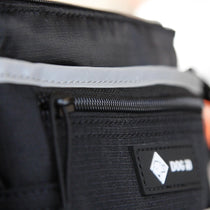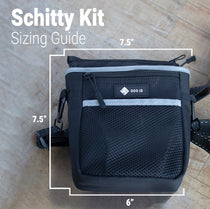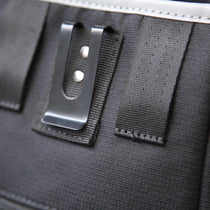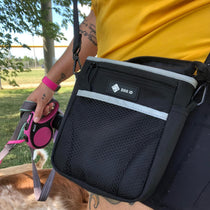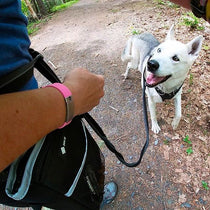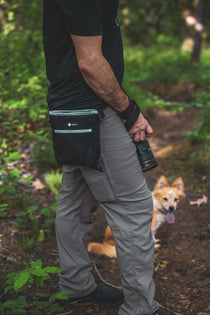 PRODUCT INFORMATION
Testimonials
Additional Information
PRODUCT INFORMATION
The Nitty Gritty Schitty Details 
Never again will you shamefully flail a holey grocery bag of doggy doo-doo while you hurriedly walk home. We've got your back, and your clean hands, with the Schitty Kit. After your pup has delivered the goods, secure the delivery and neatly tuck the Poopy Bag into the inner liner of your Schitty Kit and poof! It disappears into the ether of an alternate, smell-proofing universe until you decide to neatly dispose of it after your adventure. 
Each Schitty Kit comes with one roll of 24 Poopy Bags to get you started on your elevated dog walking journey. Eliminate embarrassment (for you and your pooch) and become the envy of the entire dog park! 

Doggie Deets (Features)
Durable RipStop Nylon Construction 

Internal Double-Walled Doo-Doo Chamber that virtually eliminates that unfathomable stench 

Extra Storage in Mesh Front Tote Pocket for keys wallet, chapstick, you get the idea

Hi-Vis Trim that keeps your both visible in low light situations

Shoulder Strap, Belt Strap, AND Belt Clip Attachments Included so you can wear it YOUR way

Roll of 24 Poopy Bags Included
TFW I see someone walk away from a pile of their dog's digested dinner on the ground...Red Flag! Sure, it's not easy to look fine AF when picking up pup poo. Enter: The Schitty Kit. - Angelina H.
Testimonials
Our dog, Beckham, was recently hit by a truck while we were out running. Beckham survived, but he immediately ran off, completely spooked. He was missing for two full weeks, but his Scout ID helped us get reunited! Beckham is microchipped, but the people who helped catch him could not tell. They COULD, however,see his Scout ID! We are a happy running family that was thankful to be reunited. Thank you for everything you do! You guys are great! 

- Ellen L. from Hutchinson, KS
---
The ID tag for dogs has saved my dog and me multiple times. I'm the owner of a 9-year-old Alaskan Malamute who still acts like he's 6 months and can run more than 25 kilometers.
On top of all that, he's an escape artist. Open the door with groceries in my hands, and he thinks it's time to escape!
So Ghost (The dog in question) did escape multiple times, I can't even tell you the number of times it happened. Normally, I had a dog tag that would get all greyed out and the writing disappears after a while. Luckily the ROAD iD tag does not and people could reach me if they found Ghost first.
That tag is simply amazing and saved him time multiple times so far. Wether we're home and he's escaped the yard or on an adventure like we always go on, we can count on the tag to be read clearly and contacted.
By the way, with the shipping and preparation combined I was impressed by the speed of it all to be delivered to my door steps.

-Tristan T.