Dogs are People Too: Volume 1
Posted by BETHANY MILLION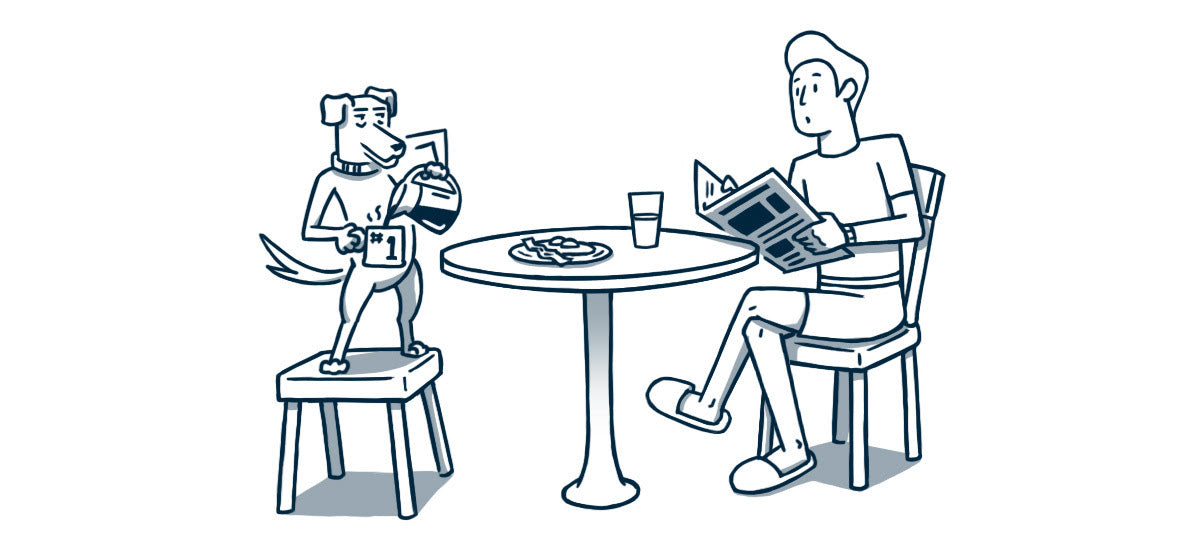 Hey, I'm Bethany!

When I'm not working at DOG iD as a copywriter and looking at dogs on the Internet, I am…on my phone looking at dogs on the Internet. I asked my co-worker's service dog in training if this gave me enough credentials to write my own newsletter. He nudged my hand with his nose, so I took that as a yes. Let's get one thing straight, though - this isn't your ordinary dog newsletter, it's a cool dog newsletter that has the stuff you actually want to see. Enjoy! 
Bonus Introduction: Meet Gary Busey! That is his full name, and will answer to "Gary", "Busey", and "Gary Busey". He is my dog-nephew and, in this photo, 100% relatable. 

PAWmicon 2023
It's a bird, it's a plane, it's a Chihuahua in a Superman costume! The 11th annual San Diego PAWmicon was held at the AleSmith Brewing Company on July 9th.

Did you know this was a thing? Because I didn't and now I'm wondering what else I'm missing out on.

Check out what may be the cutest, nerdiest way to promote adoption to add 4 paws to your family (1,2,3, and possibly no paws are also welcome).



Dog Vlog: Build-A-Bear
One of my favorite trends on TikTok is dog owners putting voice-overs on their dogs. This one combines certified good girl Danny and her best fur-iend with the undeniable cuteness that comes with a dog making a teddy bear.
When I tell you I have watched this at least 10 times, I am not exaggerating. What's even cooler is that Danny is a service dog and you can actually see her alerting her owner a couple of times in the video!
Show me another dog that can be in a room full of stuffed animals and not be distracted. I'm waiting.




Caption Contest!
DOG iD illustrator and Lord of the Rings superfan Marty has provided us with some great dog content, and even entertained my crazy ideas by bringing them to life.

One of these ideas was perfectly executed, and we're looking for a caption to the drawing!

Reply to this newsletter with your best caption.


Collection 2019
Sale 70% Off
Title for image