Dogs Are People Too: Volume 2
Posted by BETHANY MILLION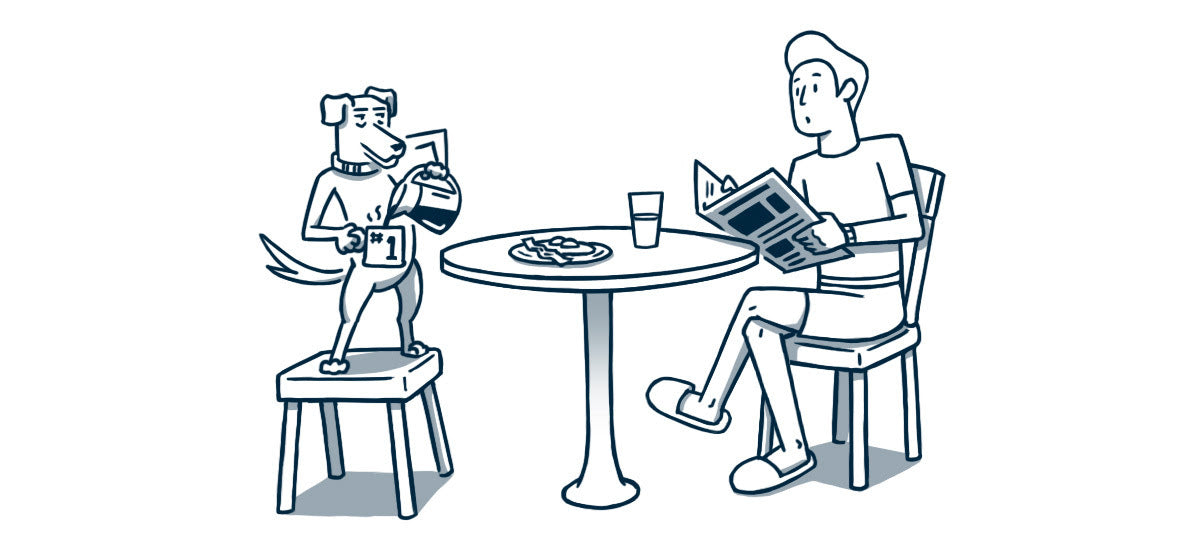 Hi, it's Bethany again! I'm here with Dogs Are People Too Vol. 2: Electric Boogaloo. Whether you're having a great day or a not-so-great day, I hope this newsletter can bring a smile to your face.
In Vol. 1 I introduced you to Gary Busey (the beagle). This time I want to introduce Bosco! Bosco is one of two Newfoundlands owned by my friends…yes, they have TWO of these monsters running around. You know how they say in a pack of two dogs, one is the mastermind and the other has drooled his brain cells out? Bosco is the latter.
My favorite thing about him is that he just wants to smell food. You could have a 5 lb steak on your plate and he won't try to eat it, but he will politely stand there so that he can get a good sniff. I respect that.

I meant it when I said they're monsters. This is Bosco and I enjoying the beautiful weather...well I was. He was trying to lick my face.


4 Paws For Ability (Taylor's Version)
Let's get one thing straight. I am a Swiftie first and a human second. Miss Swift (aka Taylor Swift) was recently in town for two sold-out shows at Paycor Stadium for her Eras Tour and the town really transformed into Swiftinatti for the weekend.

4 Paws for Ability celebrated in their own way by naming a litter after the queen herself! If you didn't already know, 4 Paws for Ability is a service dog training facility located just outside of Cincinnati, OH. A portion of each DOG iD order is actually donated to 4 Paws to help them continue providing kids and veterans with their own service dogs!


 
They had some fun with the names with subtle (and not-so-subtle) references to all things Taylor related. The litter includes puppies: Taylor, Eras, Lover, Babe, Swift, Stephen, Red, London Boy, and Midnight Rain. This group is destined for great things, if you ask me.

The Gang's All Here
As per usual, I was avoiding my responsibilities and scrolling on TikTok. I came across this fun video from a doggie daycare that made me laugh out loud.

Winner Winner Chicken Dinner
Last issue, I asked everyone to send in captions for our very own Marty's illustration. Our winner is Julie S.! Elvis impersonators everywhere are proud.


"Don't you step on my dog suede shoes.
You can do anything but lay off of my dog suede shoes".

Dogs Are Quirky Too

Speaking of the first issue of Dogs Are People Too, we got a standout reply from Chris L. that shows his dog, Rascal, trying to get to the front seat of the car in what is clearly the easiest way possible. This made me not-so-quietly cackle at my desk, so I knew I had to include it.
Rascal inspired this issue's question: what quirk does your dog have that just makes you say "huh?" Reply to this email with your dog's strangest quirk, and if you have pictures send them my way!
Thanks for reading, share this with a friend to spread the smiles! If someone forwarded you this email, make sure to
subscribe
here so you can get this newsletter straight to your inbox.
Collection 2019
Sale 70% Off
Title for image